we manufacture your individual parts or series precisely and productively
You need individual parts and small series economically and in top quality - even under time pressure? As a supplier, we control our entire production digitally, via ERP, BDE and eQMS. Behind all these abbreviations lies a simple truth: The better the interaction of information, the more productive the production. Gain freedom: HAILTEC is a sparring partner that realizes your ideas from batch size 1 and also manufactures automatically in series.
In medical technology HAILTEC is your specialist for: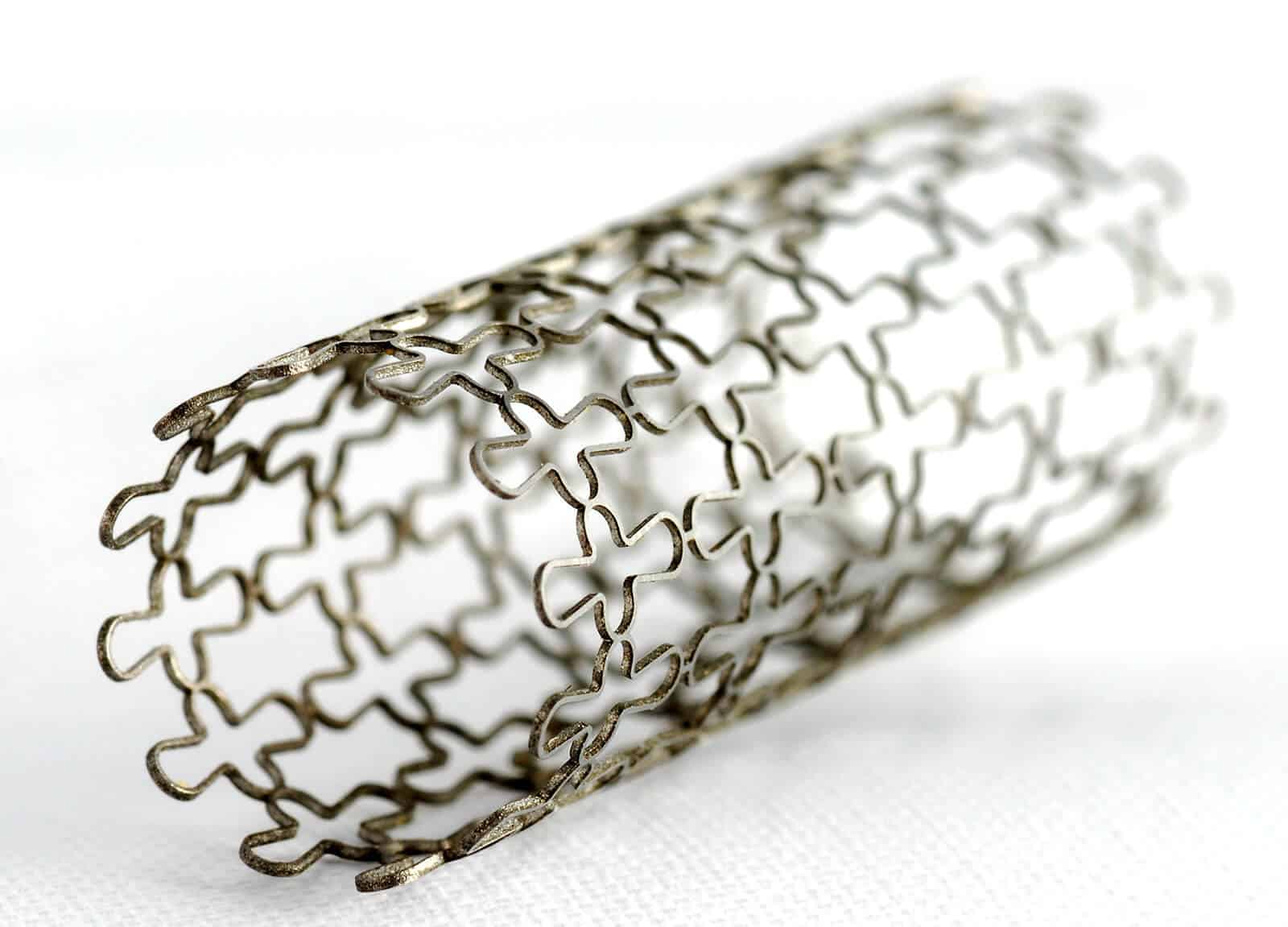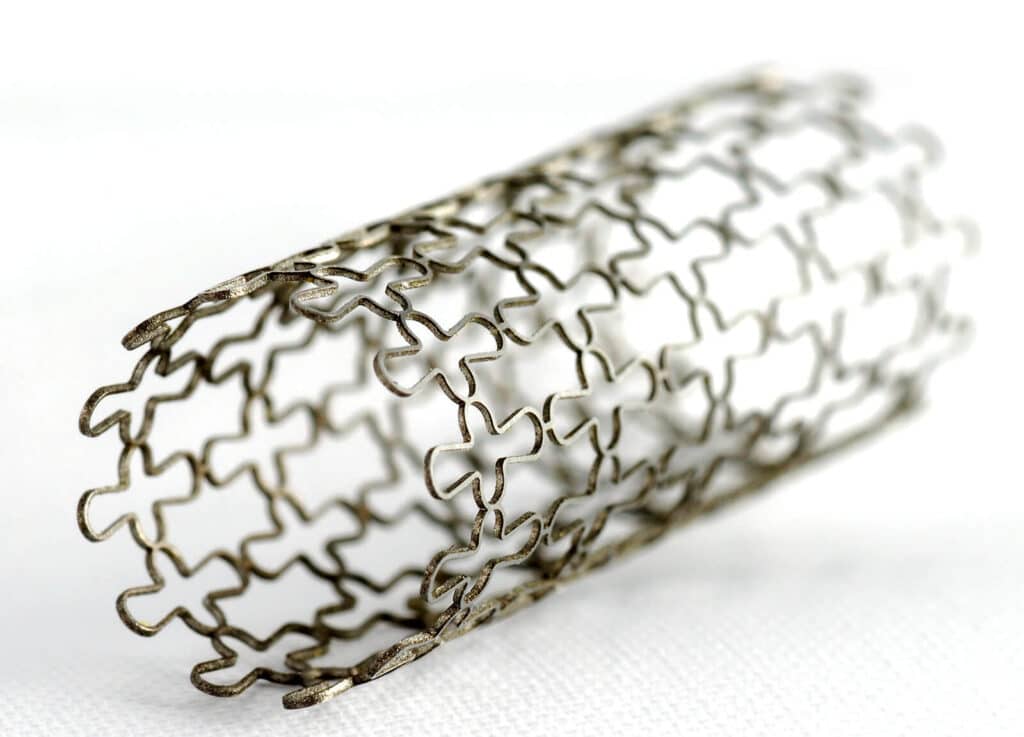 High precision implant cutting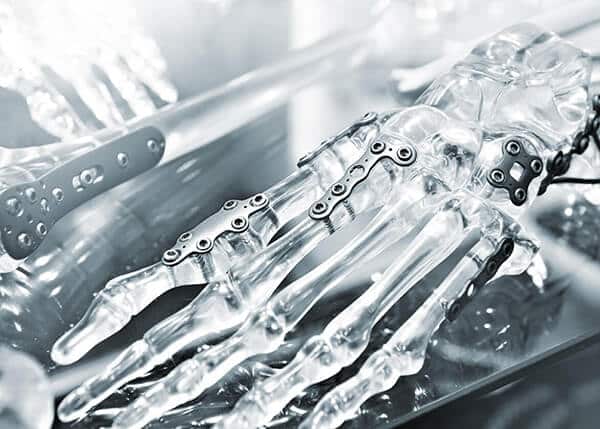 Precision mechanical components for medical technology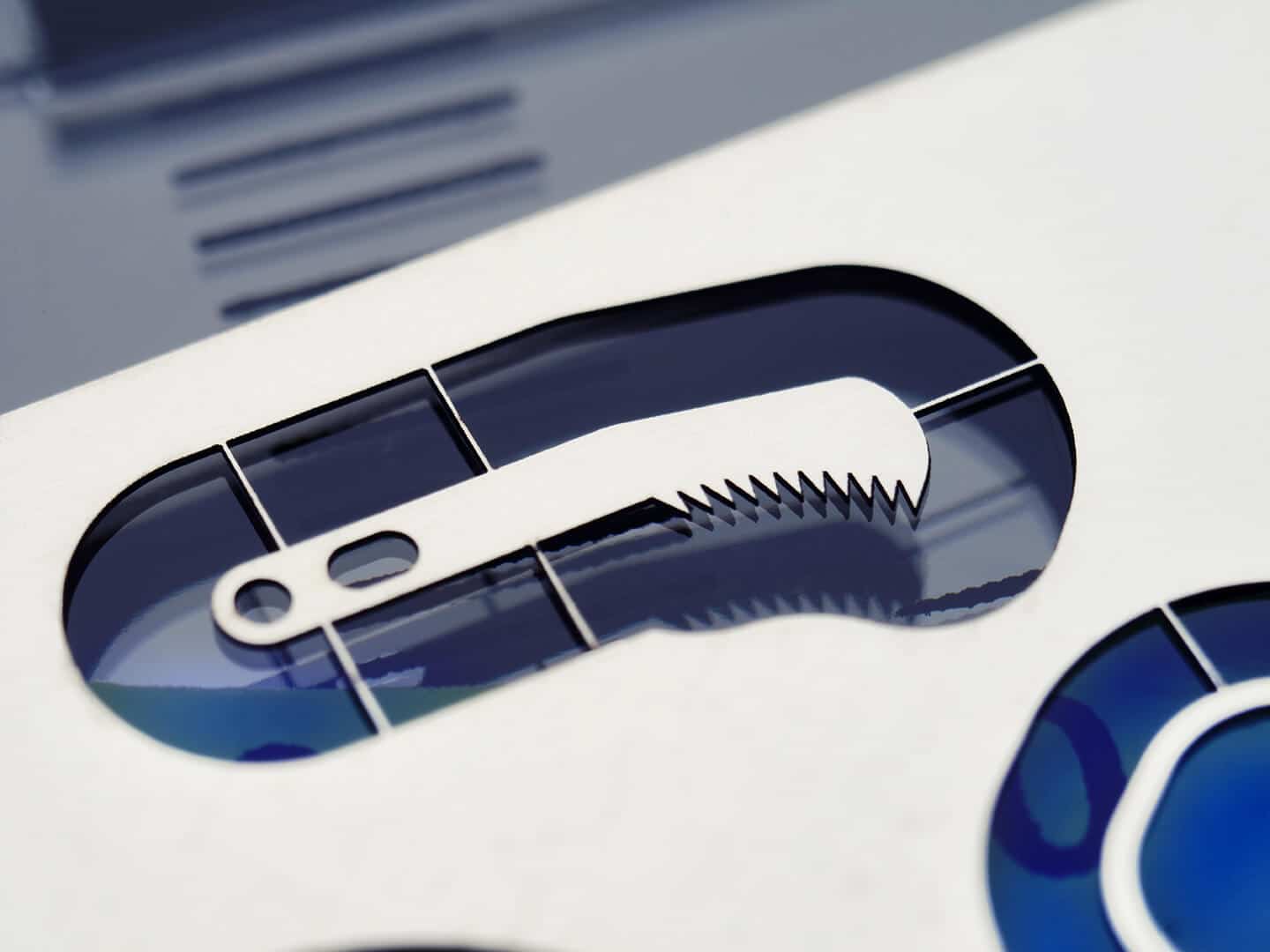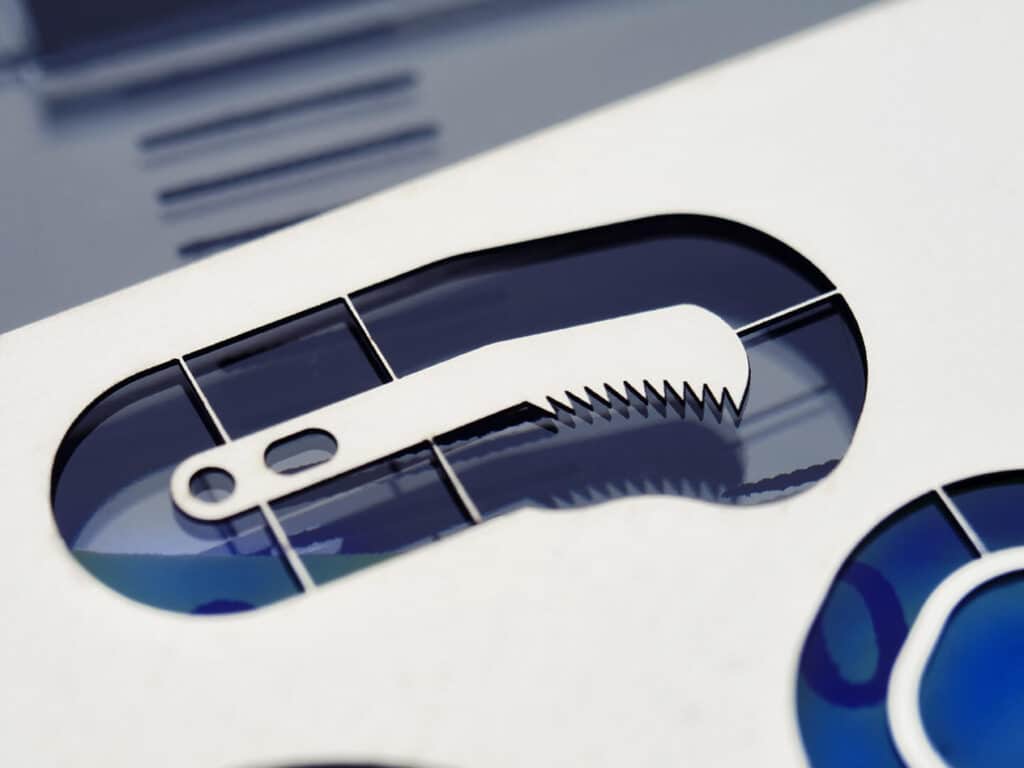 Laser Micromachining Medical Technology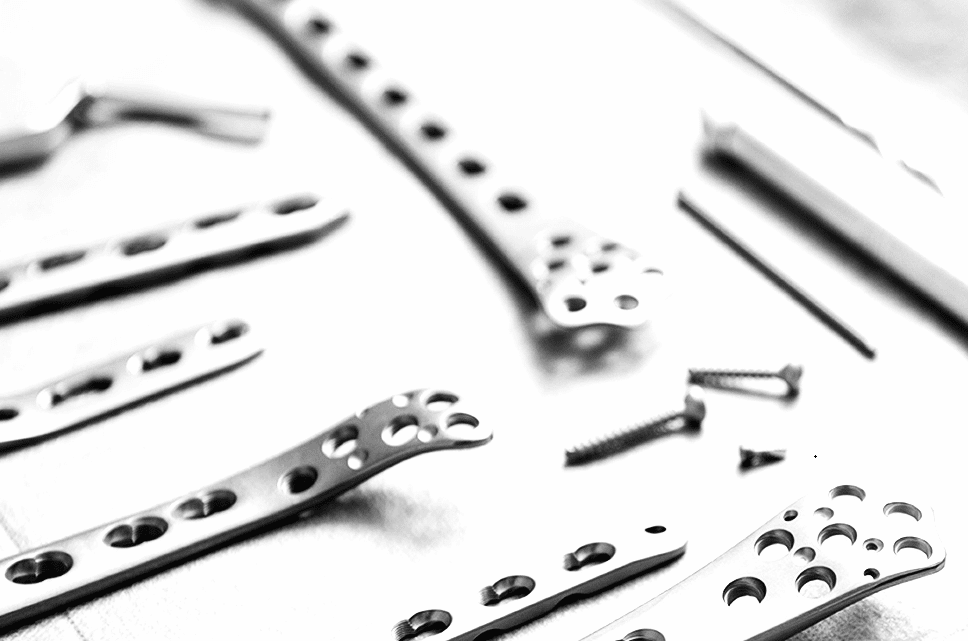 Components for Surgical Instruments & Devices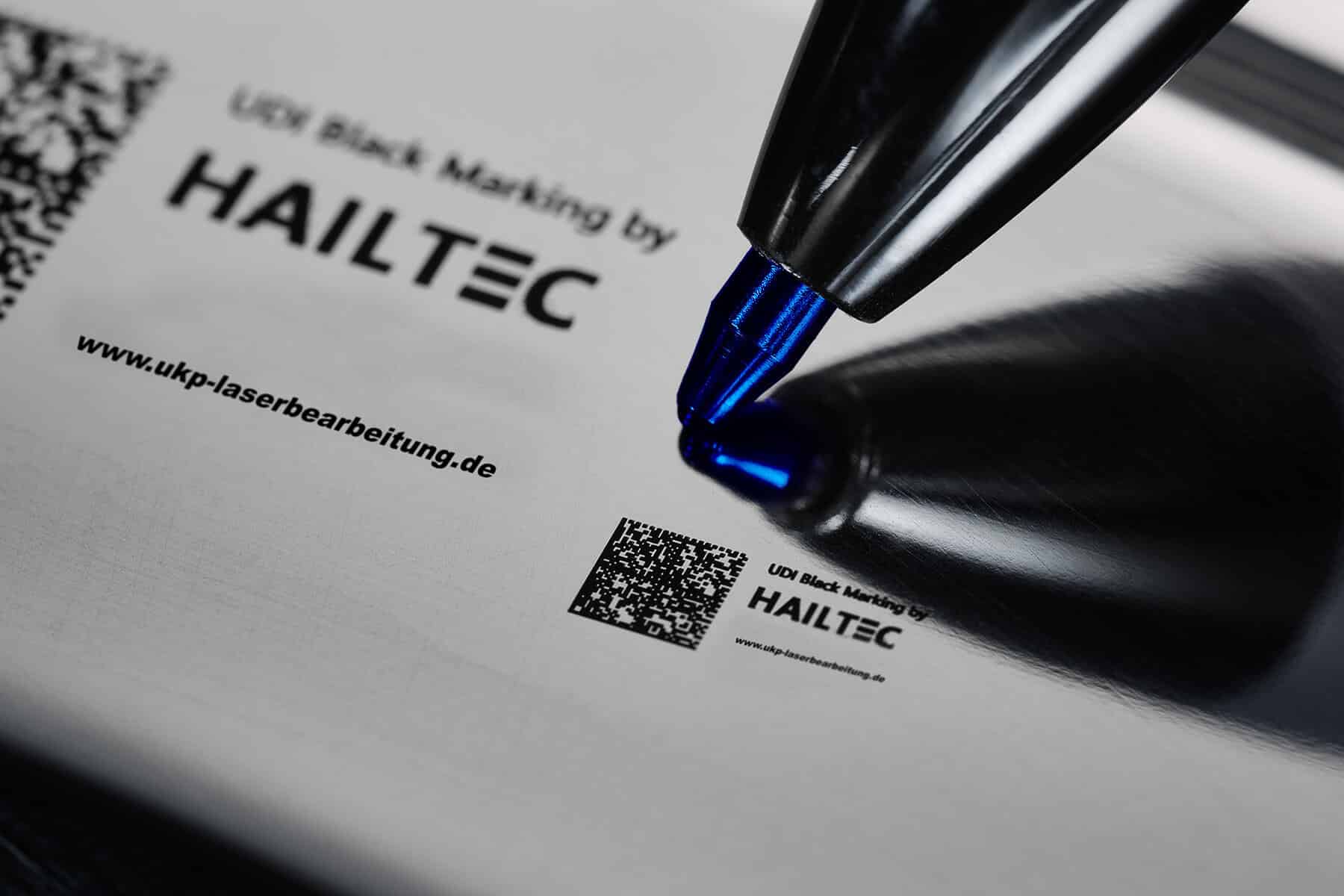 Benefit from state-of-the-art software and hardware for your products
Advantages of digitalization & automation at HAILTEC
Automated: Economical even in series production
According to the motto "Always getting better", we rely on robotic assistance - and thus offer you fast service even for large quantities. Via docking station, we connect the robot to the various processing systems as required. Take laser fineblanking, for example: exact dimensional accuracy is essential here - this is ideally suited to automated robotic loading, which also ensures speed and reliable processes.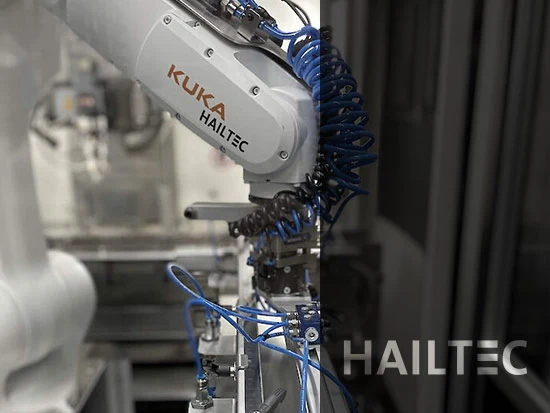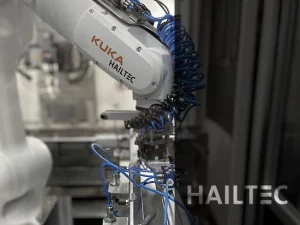 Electronic quality management saves time and avoids errors
Consistent quality is one of our trademarks - which is why we document it precisely. The electronic quality management is based on intuitive, clear software and facilitates the handling of the quality management system in everyday operations. As a supplier, we are certified according to DIN EN ISO 9001:2015, DIN EN ISO 14001 and DIN EN ISO 13485:2016. Not only the DIN standards, but also machine maintenance or employee qualification run centrally via the eQMS system. This is clear, saves time and avoids errors.
Frequently asked questions about automation & digitalization at HAILTEC
ERP: What does it stand for, how does it work?
The abbreviation ERP stands for "Enterprise Resource Planning". ERP systems automate key business processes from finance to manufacturing, distribution, supply chain and human resources. In the process, they can speed up production and delivery. With the help of ERP systems, businesses like HAILTEC gain valuable insights, improve operations and make informed decisions. Unlike stand-alone solutions, such an ERP system connects the individual areas in the company and facilitates the exchange and use of data.
BDE: What does it stand for, how does it work?
PDA stands for production data acquisition. It collects actual data of an organizational and technical nature, such as order data, machine and process data. The centrally collected data is used either via a PPS system (production planning and control system) or decentrally via the PDA system, for example via direct machine data collection. With the help of the PDA, it is possible to track who has carried out which operation, among other things.
RFID: How does HAILTEC use the technology?
RFID (radio-frequency identification) is a technology that makes it possible to locate and identify parts or pallets using radio waves. We use RFID sensor technology in the factory halls at HAILTEC. For example, it ensures quality in flexible production lines by keeping process data on the workpiece up to date and documenting it during production.
MDE stands for machine data acquisition. Together with PDA (production data acquisition), it ensures at HAILTEC that unplanned influences or changes do not throw the production plan out of sync. Store floor and machine data collection enable transparent communication and coordination between production and production planning.
Working papers are often outdated shortly after printing. In many companies, employees waste a lot of time searching for documents. For these reasons, we at HAILTEC rely on digital document management. We store accompanying documents, delivery bills, etc. digitally. This means that everyone in the team always has access to the latest documents. Changes are updated at the push of a button - this reduces the error rate and saves us the time-consuming search for files.
Member of networks and associations
HAILTEC - Your certified partner
A supplier with end-to-end digitization & automation would be just right for you?