Technologies & people you can count on
Where high technology meets trust
For us, the best way into the future is through new technologies and human interaction. That is why we have been investing in employees, high-tech and know-how since 2004. For our customers, we are not only a supplier of precise metal components, but also an ultra-fast and uncompromisingly reliable partner. We have the 4-cutting technology in house, laser micro cutting, laser fine cutting, micro water jet cutting as well as the punching technology.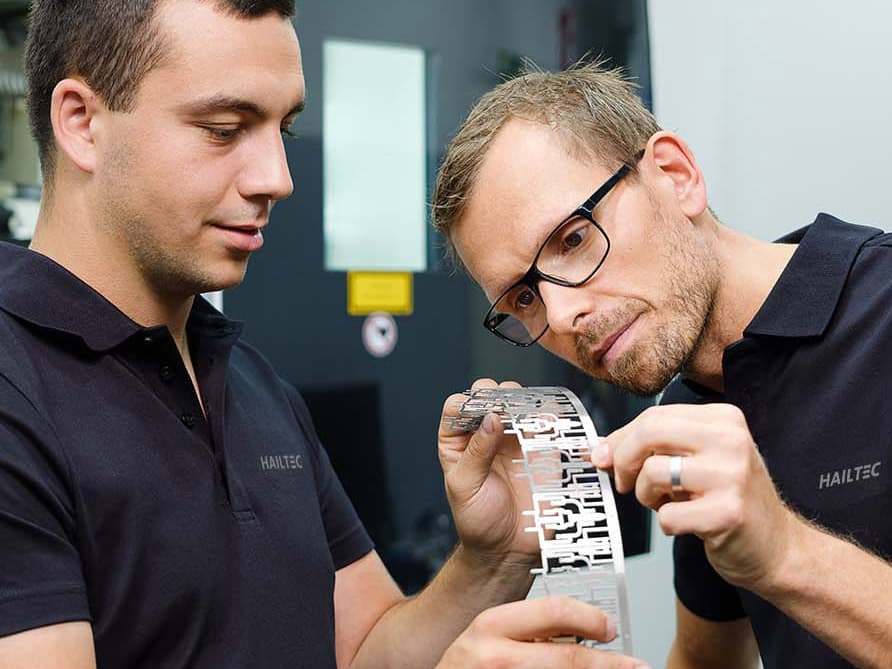 One request, one audit, one contact
Agile and accurate to the µm, we work in a team with currently 30 people for you and with you. We have a background in prototype construction and work enthusiastically - even around the clock - until everything is just right. We crack seemingly unsolvable tasks with technological flair and the claim to make everything possible for you. Thanks to end-to-end digital processes, we stay on top of things even under time pressure.
Green technology, green heart
In front of the factory halls, the Alb buffaloes graze; inside, hearts beat for forward-looking technologies: Nature and technology have always belonged together for us. That's why we not only produce close to nature in the Swabian Alb, but also do so as CO2-neutrally as possible. For example, by using only green energy and generating most of it ourselves.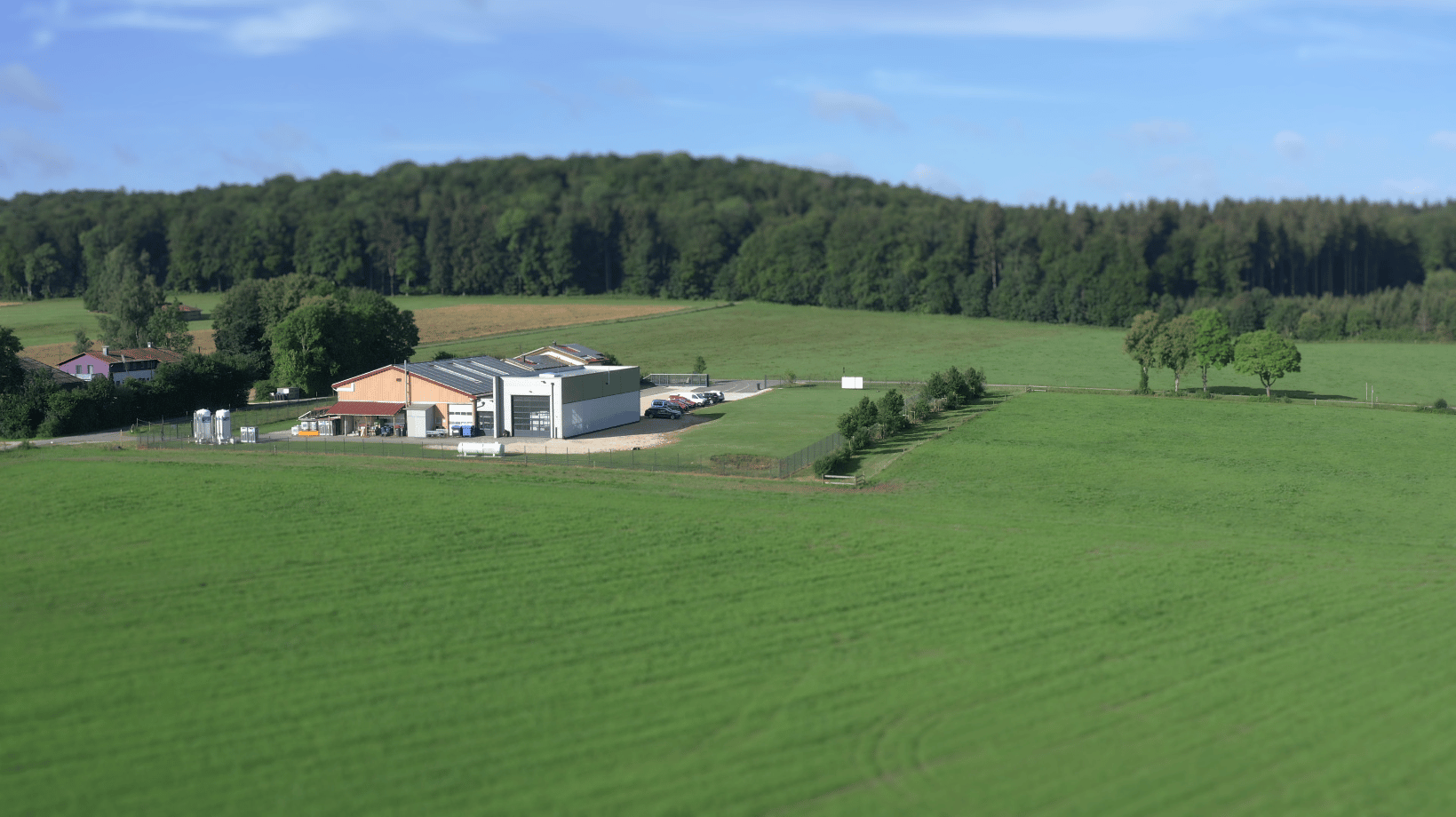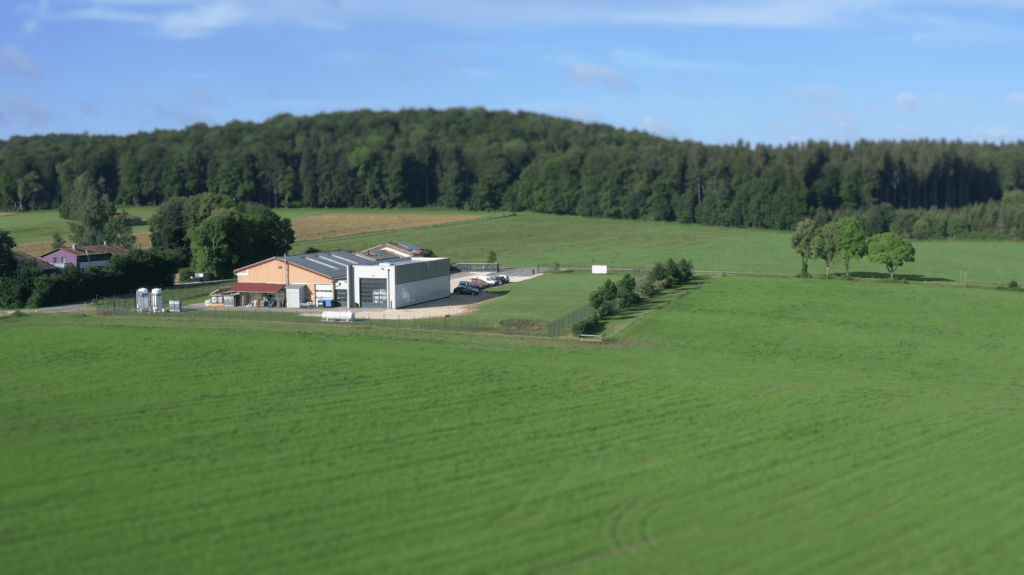 Get to know us - as a long-term partner who makes just about anything possible for you.
We have specialized in 3 service areas for you:
Your high-tech partner in the Swabian Alb natural landscape
A metal processing company needs space. In 2004, Wilfried Hailfinger persuades his father to allow him to convert the family's agricultural property for this purpose. So Wilfried takes over his parents' farm after all - albeit in a different way than intended. His father, who as a farmer handles large machines, is skeptical at first: "You want to earn money with such tiny metal parts?
Soon there are bending presses in the former chicken house and the cowshed becomes a high-tech laser manufacturing facility. The inventive founder taps into new technologies and makes a name for himself in the industry. If you are stuck with a sample part or need a brilliant idea, HAILTEC is the right place to go. Even father Hailfinger is soon convinced of the great success of the small parts.
"If you request a sample part from us today, you'll probably still be working with us ten years from now. That's because, as a tech-savvy team, we have so much fun doing what we do that you'll feel it in the results."
When Wilfried Hailfinger died completely unexpectedly in 2016, he left a painful gap. But fortunately, he is always generous with his knowledge and had brought soul-mate technicians to his side over the years. So now his "right hand man", Alexander Renz, is taking over the management overnight. Following the motto "flat hierarchies and steep technologies", Alex, together with a strong team, continues to develop the company in the spirit of the founder.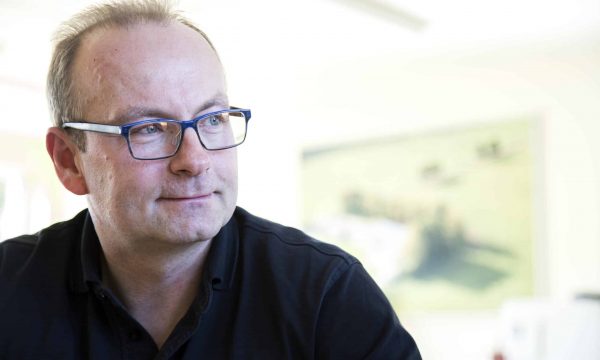 Member of networks and associations
HAILTEC - Your certified partner
From farm to high technology
Here we go
In 2004, Wilfried Hailfinger founded the company in the former farm of his parents. From "Hailfinger" and "technology" he creates the name HAILTEC. He employs two people.
Laser fine cutting
In 2005, HAILTEC invests in the first laser fineblanking machine. Laser technology is soon followed by other technologies.
Own toolmaking
In 2007 HAILTEC establishes its own tool shop including design department in order to implement prototypes and small series even faster.
HAILTEC grows
In 2015, 15 employees are already taking care of stamping and bending technology, laser processing, tool and fixture construction.
Change in the management
2016 In January, Wilfried Hailfinger passes away unexpectedly. Alexander Renz, authorized signatory and plant manager, takes over the management and, together with the workforce, continues the life's work of the founder.
Micro water jet cutting
2017 with the new micro waterjet cutting process, HAILTEC separates sensitive materials without the use of heat.
Ultra-short pulse laser
2018 in August HAILTEC orders the first high-precision femtolaser system and lays the foundation for Germany's unique ultra-short pulse laser job store for embossing stamp production. In October, the developers of this laser source receive the Nobel Prize.
15th anniversary
In 2019, HAILTEC celebrates its 15th company birthday and inaugurates the newly built factory hall at the site.
DIN EN ISO 13485
2020 HAILTEC is a certified supplier for medical technology according to DIN EN ISO 13485:2016.
DIN EN ISO 14001
2021 HAILTEC introduces its own environmental management system according to DIN EN ISO 14001.