Your micro metal components precisely lasered instead of milled
Do you already have lasers - or are you still milling?
We manufacture your cavities and topologies with 100% reproducibility on a contract basis. Compared to HSC milling, laser ablation scores in several ways: with smooth radius transitions, excellent surface qualities, lower tolerances and longer tool life. When can you request your free sample part?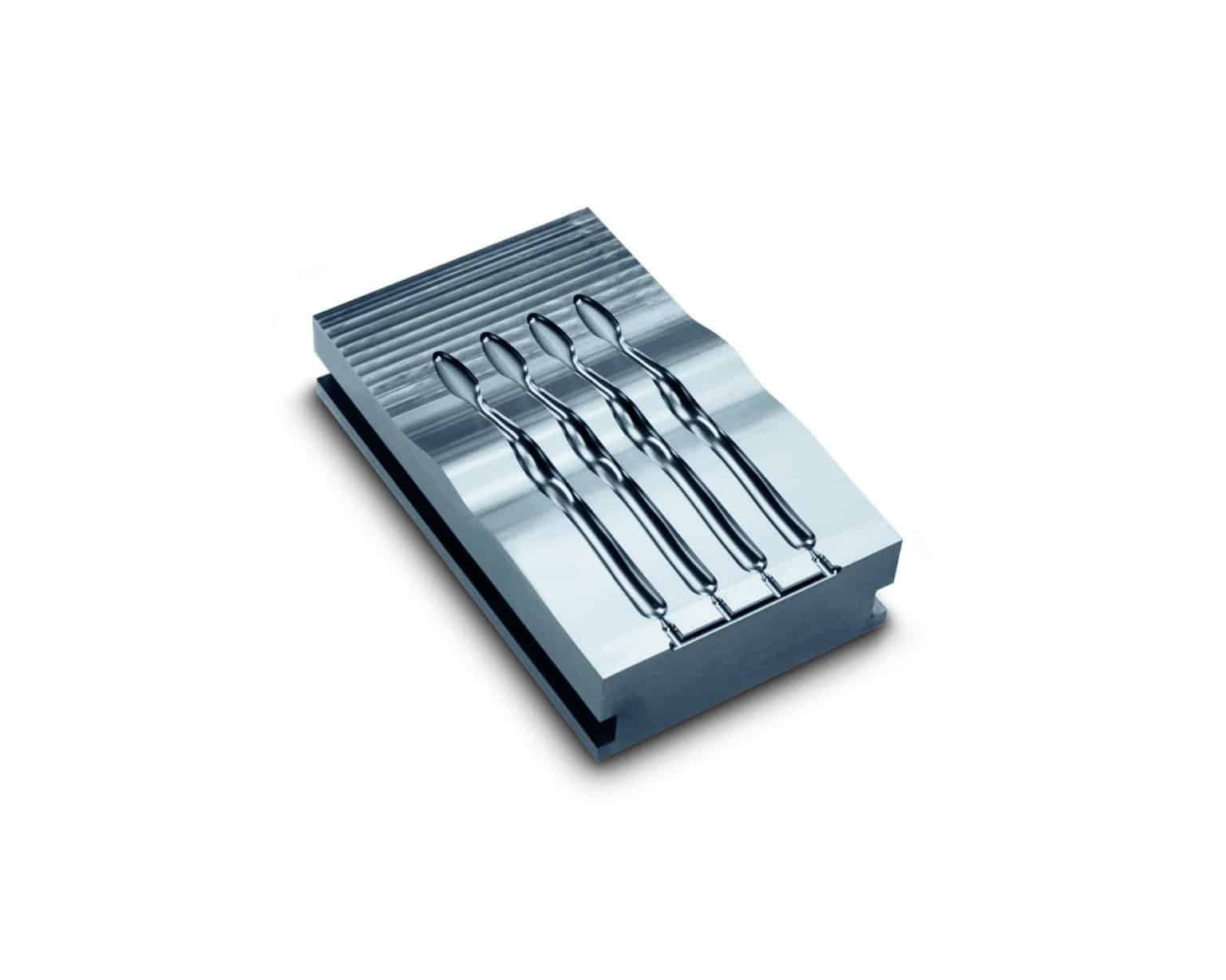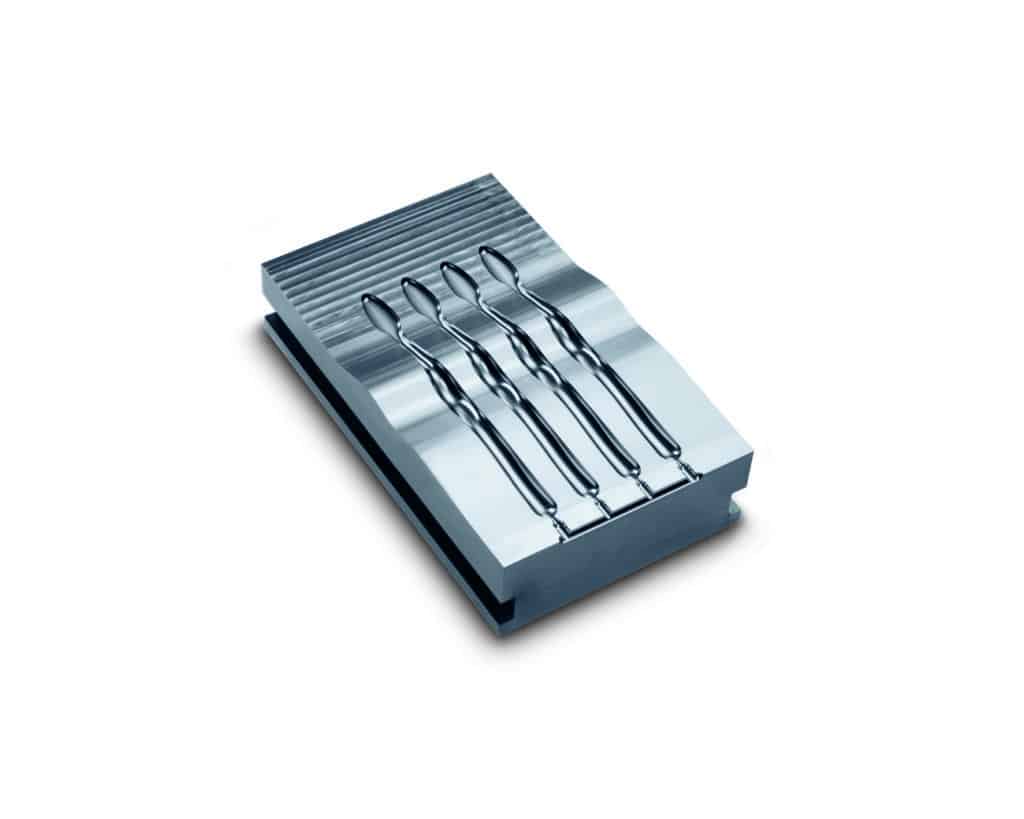 Benefit from the latest laser technology without having to invest yourself.
Your added value with HAILTEC
Advantages for your cavities
Your high-tech partner for 3-D mold and cavity
Why choose HAILTEC as your supplier?
Expert for cavities made of hard materials
Tungsten carbide or powder metallurgically produced high-performance steels such as > 67HRC are difficult to machine with milling technology. But ultrashort pulse laser technology also scores points with aluminum or stainless steel. The precise and material-friendly machining process surpasses high-speed cutting (HSC milling) in terms of precision: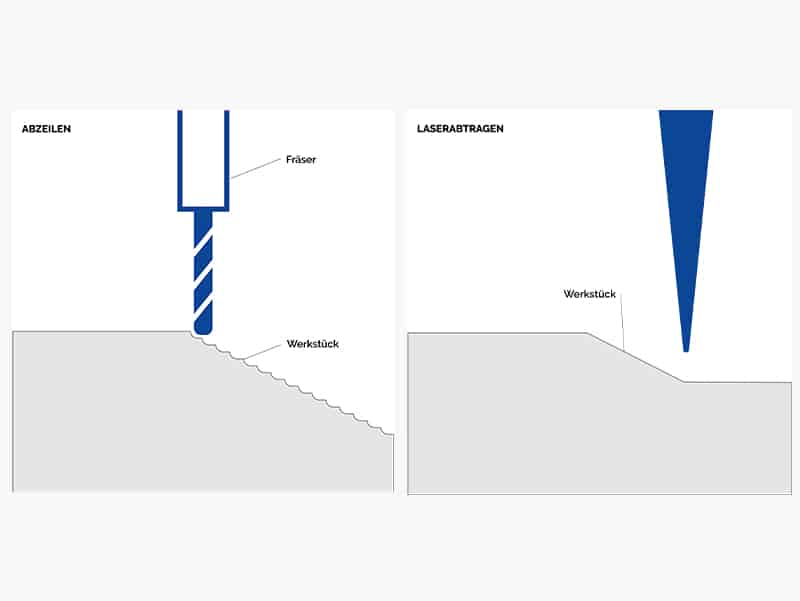 Measurement during production
For micrometer-precise tool shapes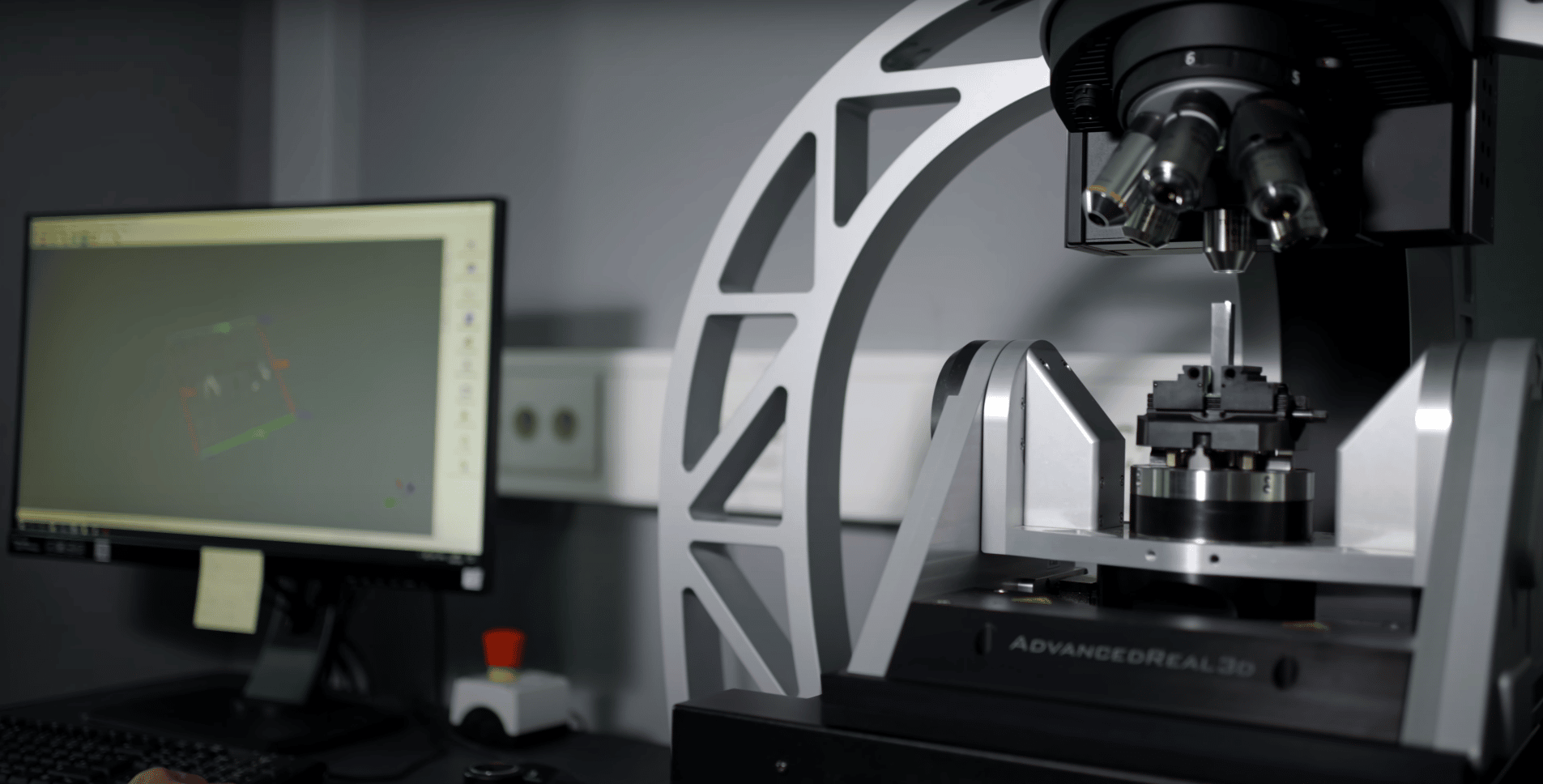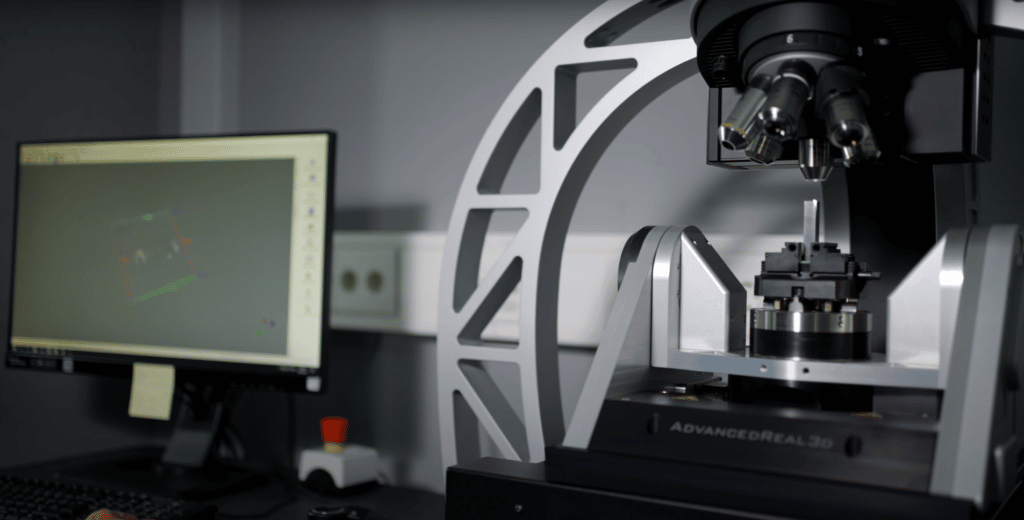 On water-cooled precision systems from DMG MORI, we also manufacture larger tool shapes of up to 250 mm x 250 mm for you. The laser creates the finished cavity or topology directly from the 3D model, in just one clamping and without any machining forces acting on it. Thanks to repeatable process parameters, one mold is exactly like another. This is also ensured by the measurement during production: The Alicona µCMM measuring system measures the mold with µm precision.
Product examples cavity production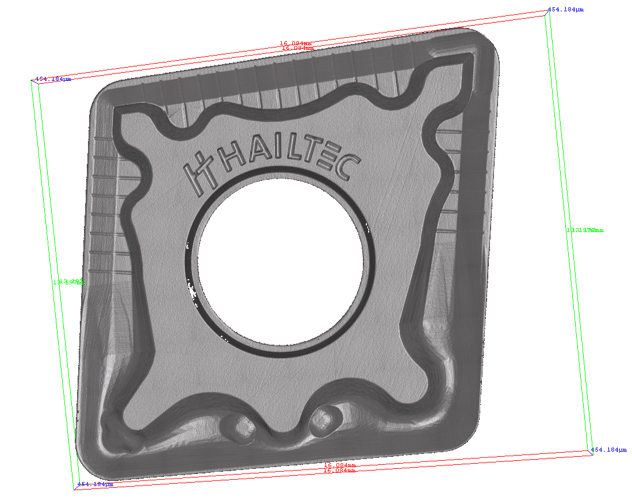 We manufacture the smallest molds and cavities for you quickly and with high precision. The picture shows the topology for an indexable insert.
The & Mold die casting mold
3D die casting mold made of tool steel, laser machined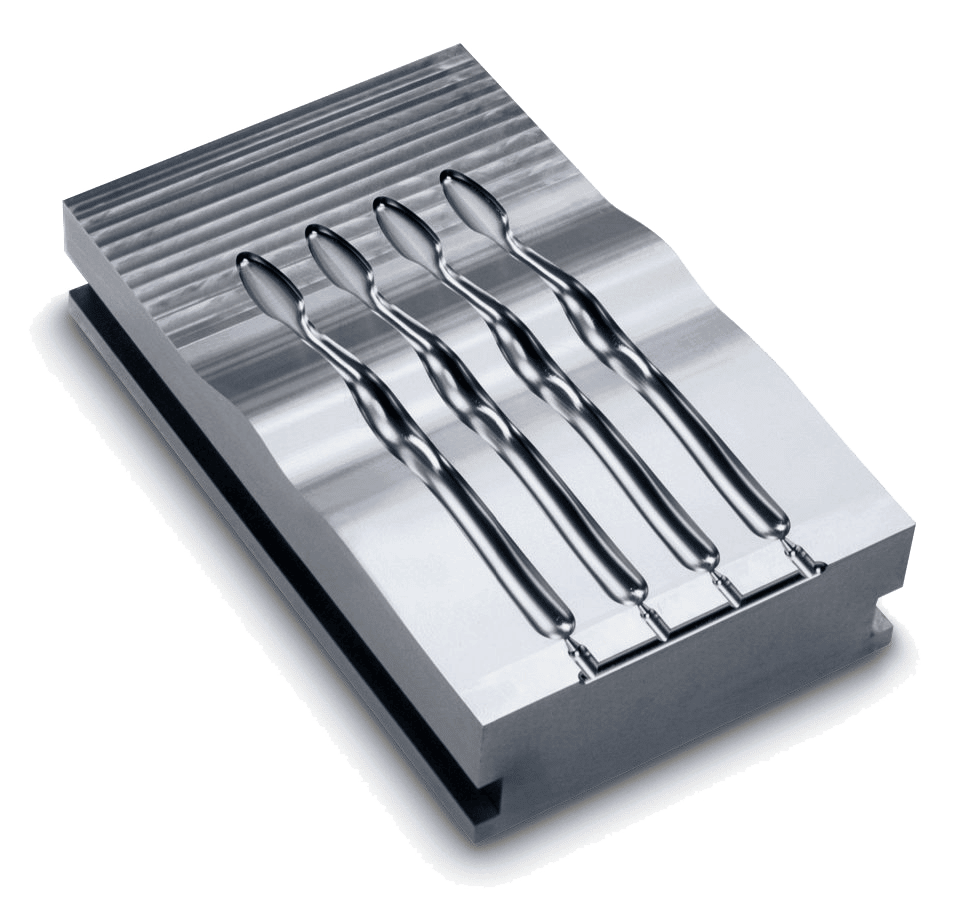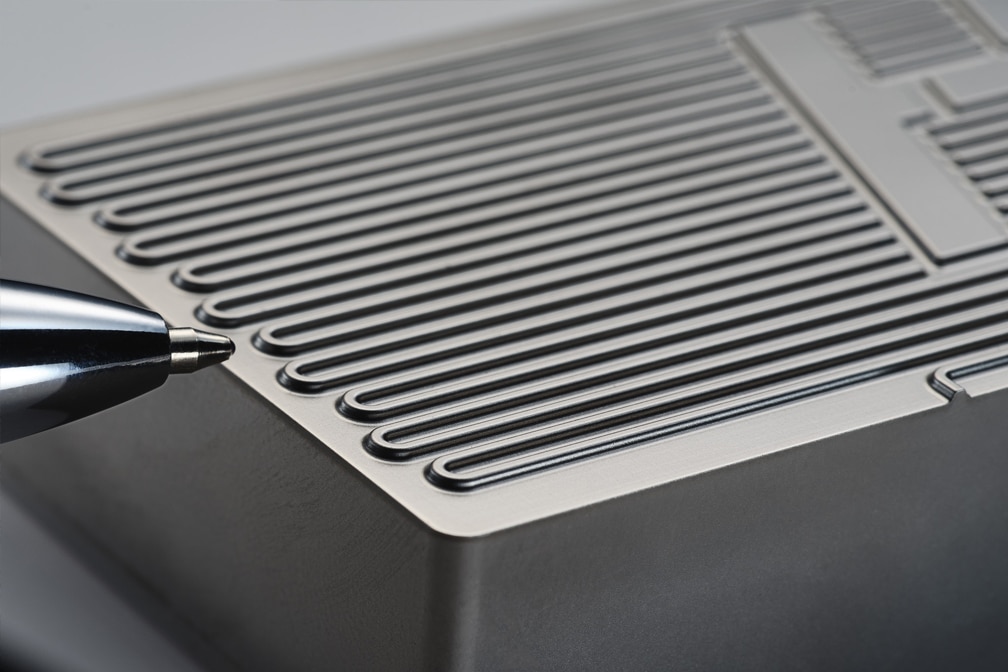 3D molds and embossing tools
Without heat-affected zone, we laser your molds or punches with high precision, even in carbide and hardened PM steels:
Tolerances in the µm range
Surface finish up to Ra 0.1 µm
Which cavity or 3D shape may we laser ablate for you?
These added values await you at HAILTEC
Good reasons for laser-microcut components
Micrometre-fine ridges, smallest spot diameters and cuts that are repeatable and true to geometry - these are enormous advantages of laser micro cutting.
For maximum precision, we combine the cold femtosecond laser with cutting gas - and thus achieve the finest ridges and burr-free, almost right-angled cut edges with surface qualities down to Ra 0.2 µm. 
The quality of your micro components are measured and monitored by optical measuring system with an accuracy of +/-1µm
As a contract manufacturer for laser micromachining, we cut your parts with µm-accurate fits and post-processing-free edges. This is made possible by special ultra-short pulse laser technology.
The laser cut produced with this method is comparable in quality to wire erosion. The advantage of UKP laser microcutting: the laser is significantly more economical than wire erosion, and that from batch size 1.
Since the ultrashort pulse laser cuts without thermal influence, you get high-quality and reproducible results - regardless of the material.
Brittle-hard and temperature-sensitive materials as well as composites can also be easily processed with laser micro cutting. We can cut nitinol, titanium, medical stainless steels and copper for you.
Your job shop for cavities & 3D moulds
You need filigree 3D molds in blanks or components? With a unique high-tech park and years of experience, we manufacture your molds and cavities. By the way: In design, the ultrashort pulse laser opens up immense design and material freedom for you.
Use the ultrashort pulse laser for your die & mold applications
Member of networks and associations
HAILTEC - Your certified partner