Your components delivered ready for installation
Your surfaces machined to a tiptop
You need visible parts or surfaces with special properties? Take advantage of our expertise in surface processing: We implement your requirements on modern equipment and with a great deal of know-how. You are guaranteed 100% reproducible quality - this is ensured by continuous digital processes and accompanying measurements. If you use a technology such as laser fine cutting with us, you also always have the right post-processing in-house.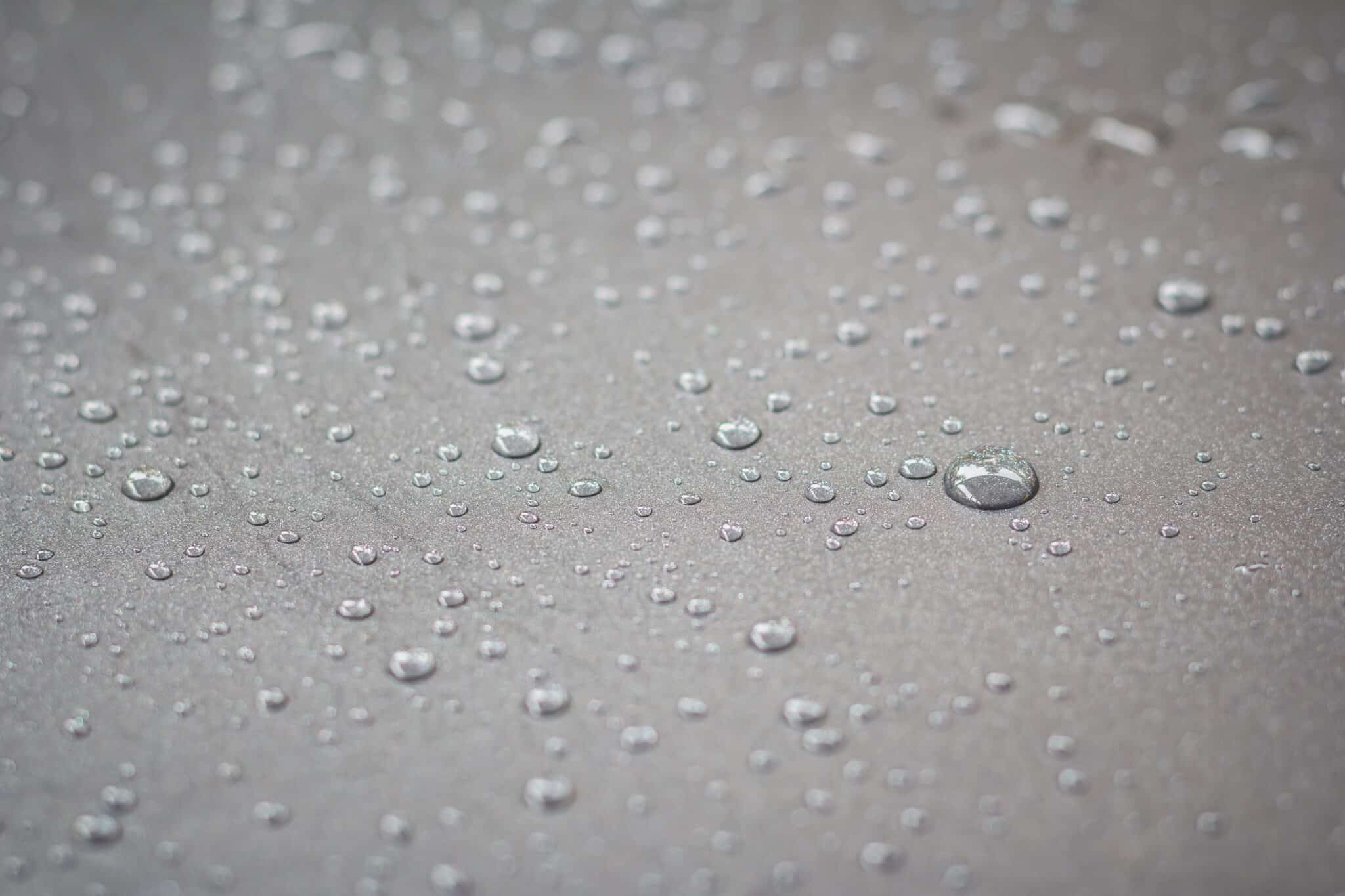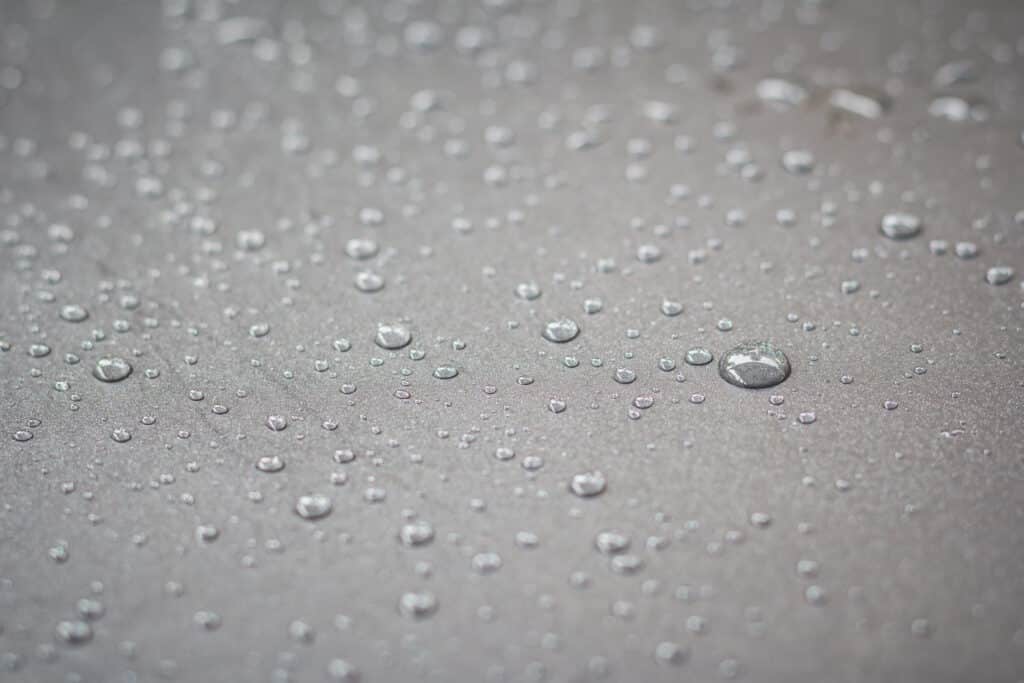 Brushing, deburring, polishing and coating. We will gladly do this for you
Blackmarking
Deep black, corrosion-free lettering
UKP Laser Microcutting
µm-precise cuts without heat-affected zone (HAZ)
Laser precision cut implant
We cut your titanium implants precisely and economically
UKP Laser Microcutting
Metal foils from 10µm - 500µm with cut edge roughness Ra 0,2µm
Do you want the surfaces of your components to meet certain requirements?
Surface coatings e.g. with
This selection is available to you at HAILTEC
Surface finishing process at HAILTEC
From satin finishing to ultrasonic cleaning and vibratory grinding to electropolishing, we have many processes in-house. Our well-established network takes care of other surface finishing requirements. This includes various galvanic surface coatings in barrel, rack or selective processes as well as special heat treatment processes to achieve the desired mechanical resistance for your product.
Polishing blasting | Micro blasting
Trowalizing in vibratory equipment
Vibratory grinding and polishing in centrifugal machines
Your job shop for laser microcut components
Together with laser manufacturer TRUMPF and equipment manufacturer DMG MORI, we are advancing ultra-short pulse laser technology. Take advantage of this technological lead as a service.
Whether standard materials or advanced materials: the femtosecond laser is flexible, fast, precise and repeatable.
Frequently asked questions about the surface finish
For which products is microcutting with the UKP laser suitable?
Micro spring element
Micro watch hand
Micro gears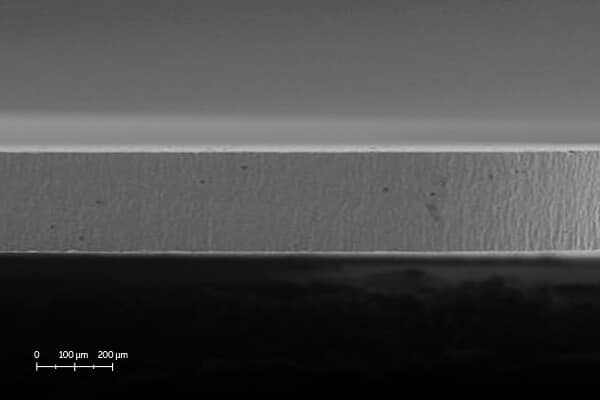 SEM recording of the cut edge quality UKP laser micro cutting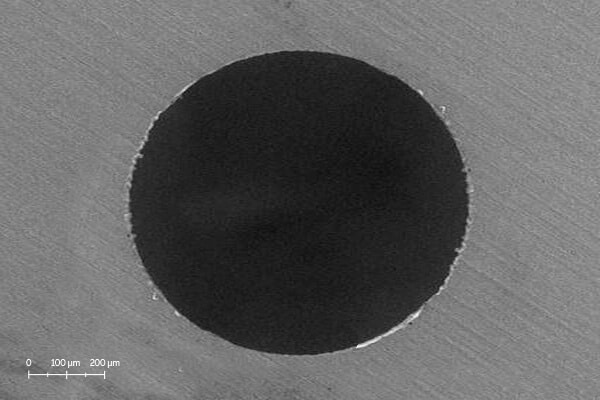 REM mount fitting hole 0.8mm H7
Micro mountain bike next to a two-euro coin:
In UKP micro laser cutting (also called micro laser cutting or laser micro processing), the UKP laser realises miniaturised shapes with micrometre-fine ridges and cuts.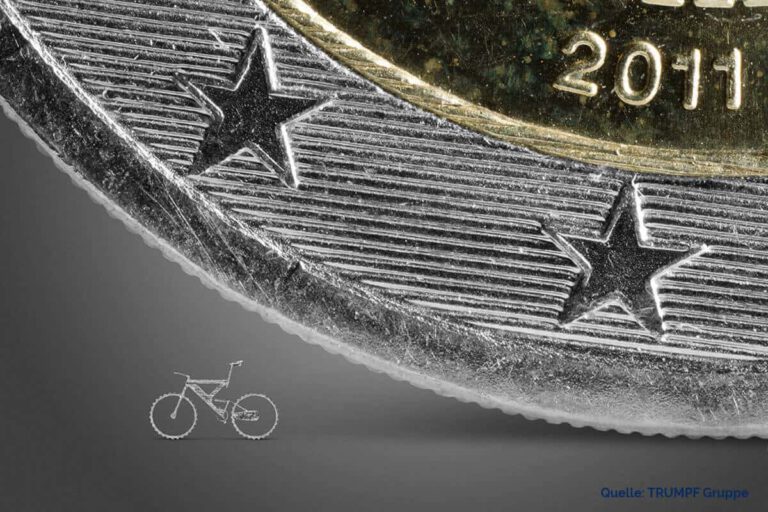 Product examples for medical technology
Examples of applications for UKP laser microcutting for medical technology are minimally invasive surgical instruments such as microscalpel and surgical needles, atomiser nozzles, bone saws, etc.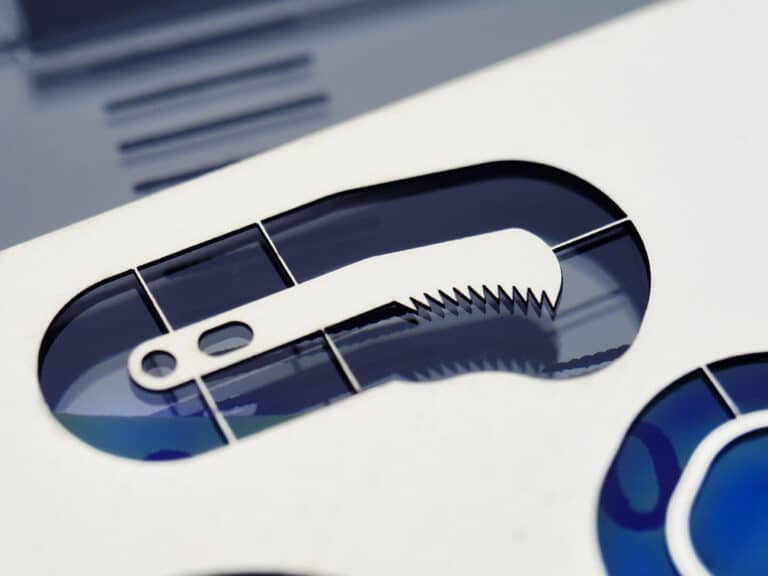 What added value does ultrashort pulse laser technology bring to laser micromachining?
Burr-free and µm-accurate

Cutting edge roughness up to Ra 0.2 μm

Almost right-angled cut edges
Member of networks and associations
HAILTEC - Your certified partner
We are happy to do the surface treatment for you