Your components marked in black
Durable, deep black, corrosion resistant
Using ultra-short pulse technology, we mark your components in deep black and with viewing angle stability with corrosion-resistant markings of any kind. The markings are still easily legible even after countless cleaning and passivation cycles.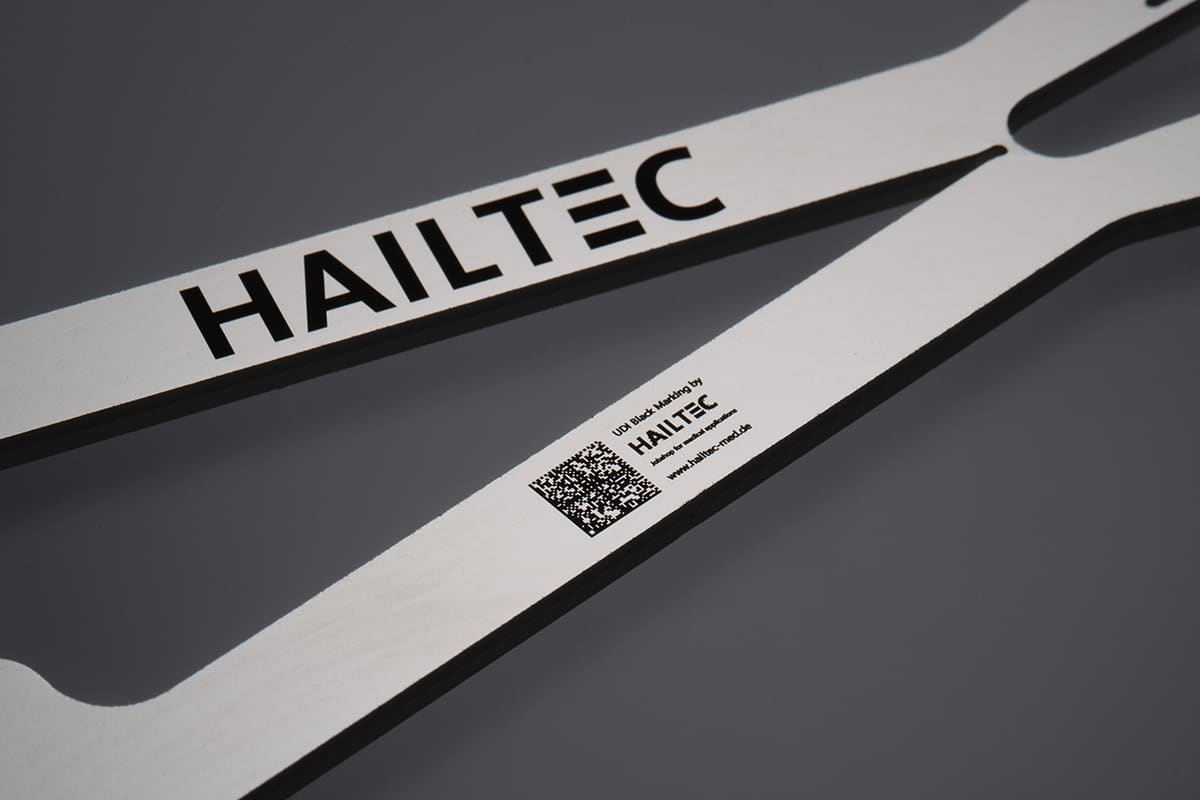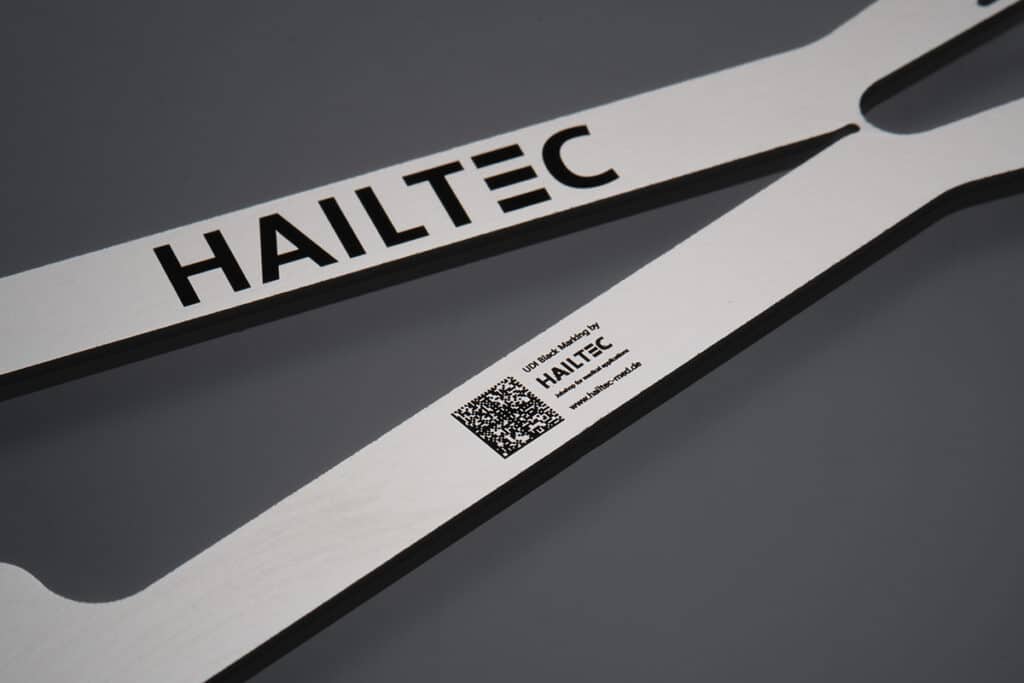 Benefit from the latest laser technology without having to invest yourself.
With black marking, the blackening does not result from annealing via an oxide layer, but rather as an optical effect due to the microstructure created in the material.
Blackmarking
Deep black, corrosion-free lettering
UKP Laser Microcutting
µm-precise cuts without heat-affected zone (HAZ)
Laser precision cut implant
We cut your titanium implants precisely and economically
UKP Laser Microcutting
Metal foils from 10µm - 500µm with cut edge roughness Ra 0,2µm
Your high-tech partner for black marking
Black marking is ideal for: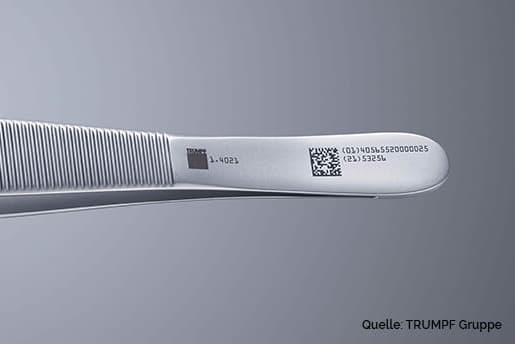 The UKP laser is ideally suited for marking the UDI (Unique Device Identification) according to the EU Medical Device Regulation (MDR).
Your job store for Black Marking
Together with laser manufacturer TRUMPF and equipment manufacturer DMG MORI, we are advancing ultra-short pulse laser technology. Take advantage of this technological lead as a service.
These added values await you at HAILTEC
Good reasons for ultrashort pulse laser components
permanently legible markings
No heat input into the material
jet black, stainless steel lettering
Member of networks and associations
HAILTEC - Your certified partner
Benefit from the latest laser technology without having to invest yourself.
Frequently asked questions about Black Marking
What added value does ultrashort-pulse laser technology bring to black marking?
Permanently legible markings
Deep black, corrosion resistant lettering
No heat input into the material
How does Black Marking work?
What many do not know: The blackening in laser marking is not caused by tempering with an oxide layer. Rather, it is based on an optical effect caused by the microstructure generated in the material.
Which products does HAILTEC mark with the UKP laser?
Typical application examples include:
Labeling with standard-compliant UDI data matrix;
Labeling and marking with logo, serial number, graphics, barcode, characters, QR code, data matrix code, consecutive serial number etc.