Prototypes Small series: supplier for stamped and bent parts
Fast and reliable: Sample prototyping for small bent parts
Your expert for filigree sheet metal prototypes, small series & pilot series
With sheet metal prototypes, you have no time to waste. You need small bent parts? Rely on us for development and manufacturing: From feasibility analysis to surface finish, we do everything in-house and do not share your drawings and data. With modern CAD/CAM design, in-house toolmaking and a unique mix of technologies, we implement your wishes agilely with our prototype production. And we do it efficiently in quantities from 1 to 500,000 - thanks to lean, automated processes and highly qualified personnel.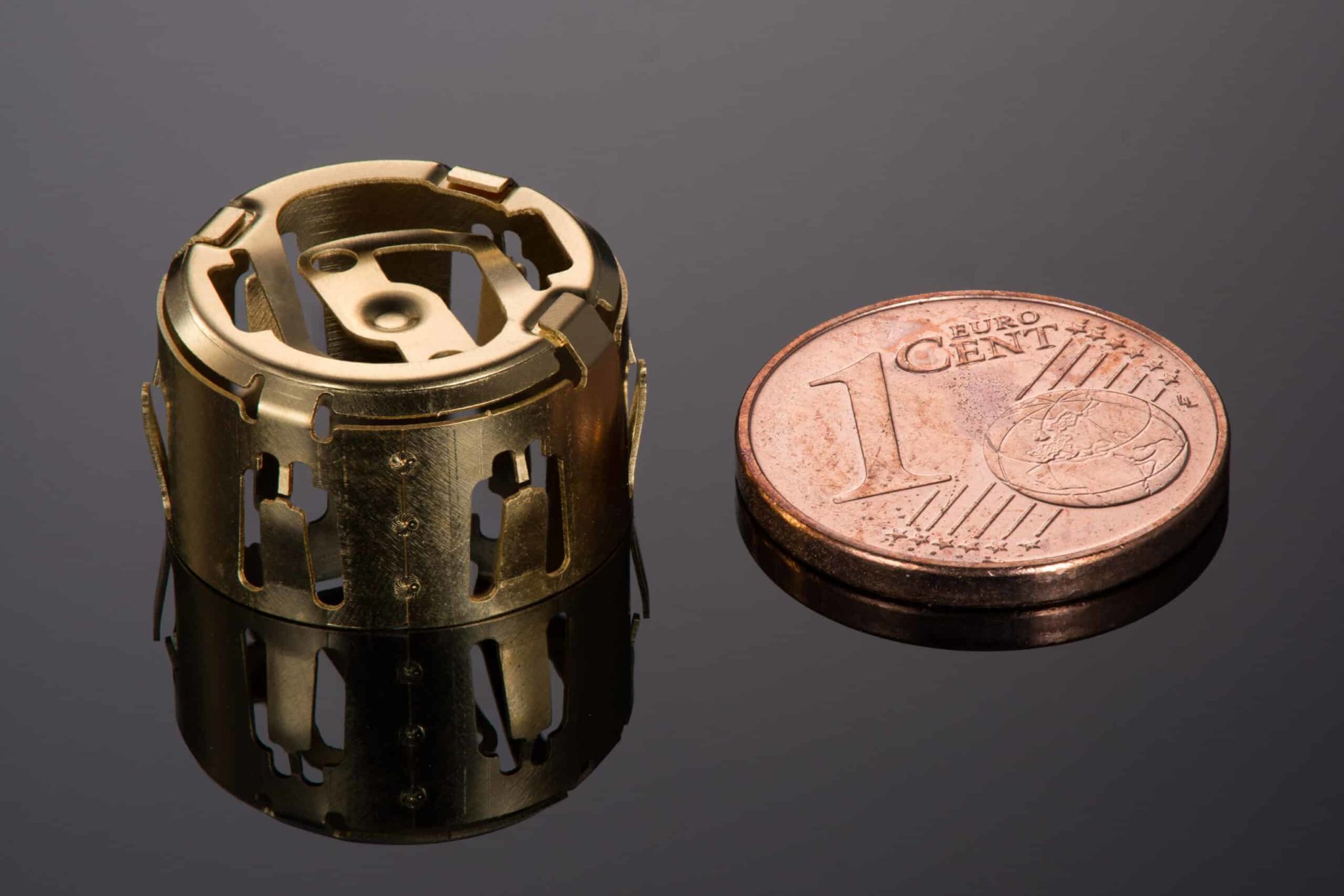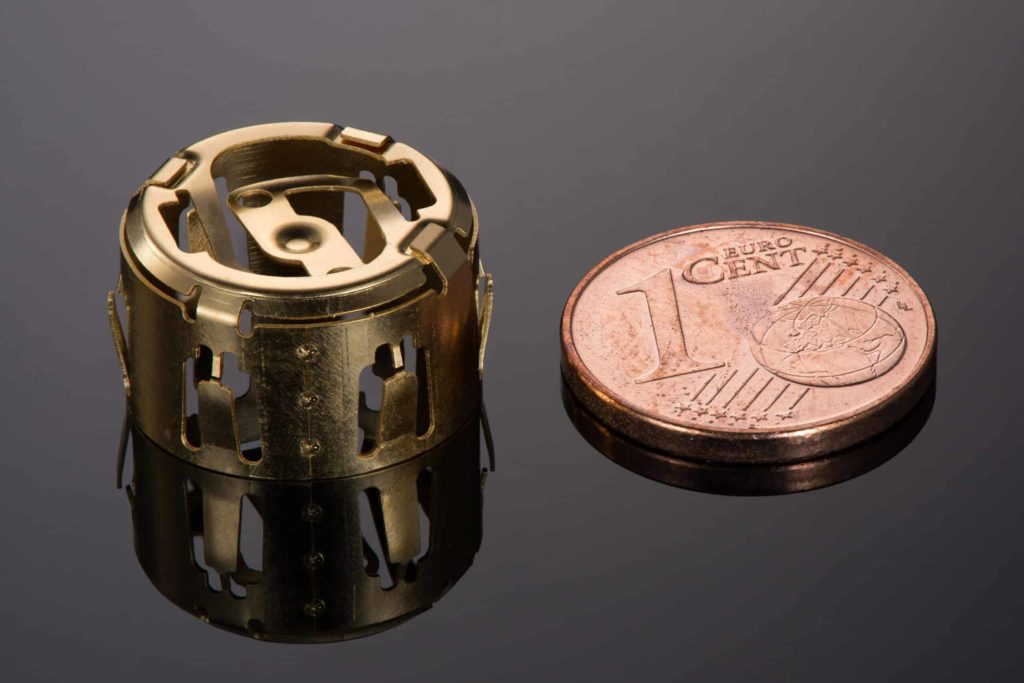 Filigree and precise sheet metal prototypes small series
Product ideas and manufacturing examples from HAILTEC
Use our technology for your products and developments
Sample prototyping: What are the advantages of manufacturing for you?
Advantages: Prototyping & small series from HAILTEC
As a lean development partner with special technology diversity, we realize your smallest bent parts even under time pressure.
You benefit from the ideal cutting and forming technology at every stage, because we have all the relevant equipment in-house.
Vertical range of manufacture
You need an initial sample or a reproducible series? The enormous vertical range of manufacture at HAILTEC is your plus. Because you always benefit from the technically and economically ideal process for prototype production or series.
In addition, our versatile ultra-short pulse laser opens up unique innovative advantages for you.
Your developers and designers take advantage of the know-how in the HAILTEC team and the versatile technology mix:
Laser fine cutting
UKP Laser Microcutting
Micro waterjet cutting
UKP laser ablation
UKP microstructuring
Black Marking 
Forming technology (punching, bending, forming)
5-axis simultaneous milling
Wire EDM
Surface grinding
Surface finishing
Nanoscale metrology
In-house design department with integrated CAD/CAM systems
Production-accompanying testing of your components with the latest measuring technology
High-end measurement technology from Bruker Alicona 
Assembly with automation solutions for series

Large material store on site
ERP system with BDE/MDE
In sample prototyping, the quality of your sheet metal parts depends on many factors. In addition to strengths, bending radii or spring properties, the material also plays an important role. Therefore, we purchase high-quality materials from our suppliers. Or we process the materials provided by you, as well as provided material such as pre-cut strips. One thing is certain: To save you time and money in procurement, we keep many materials in stock.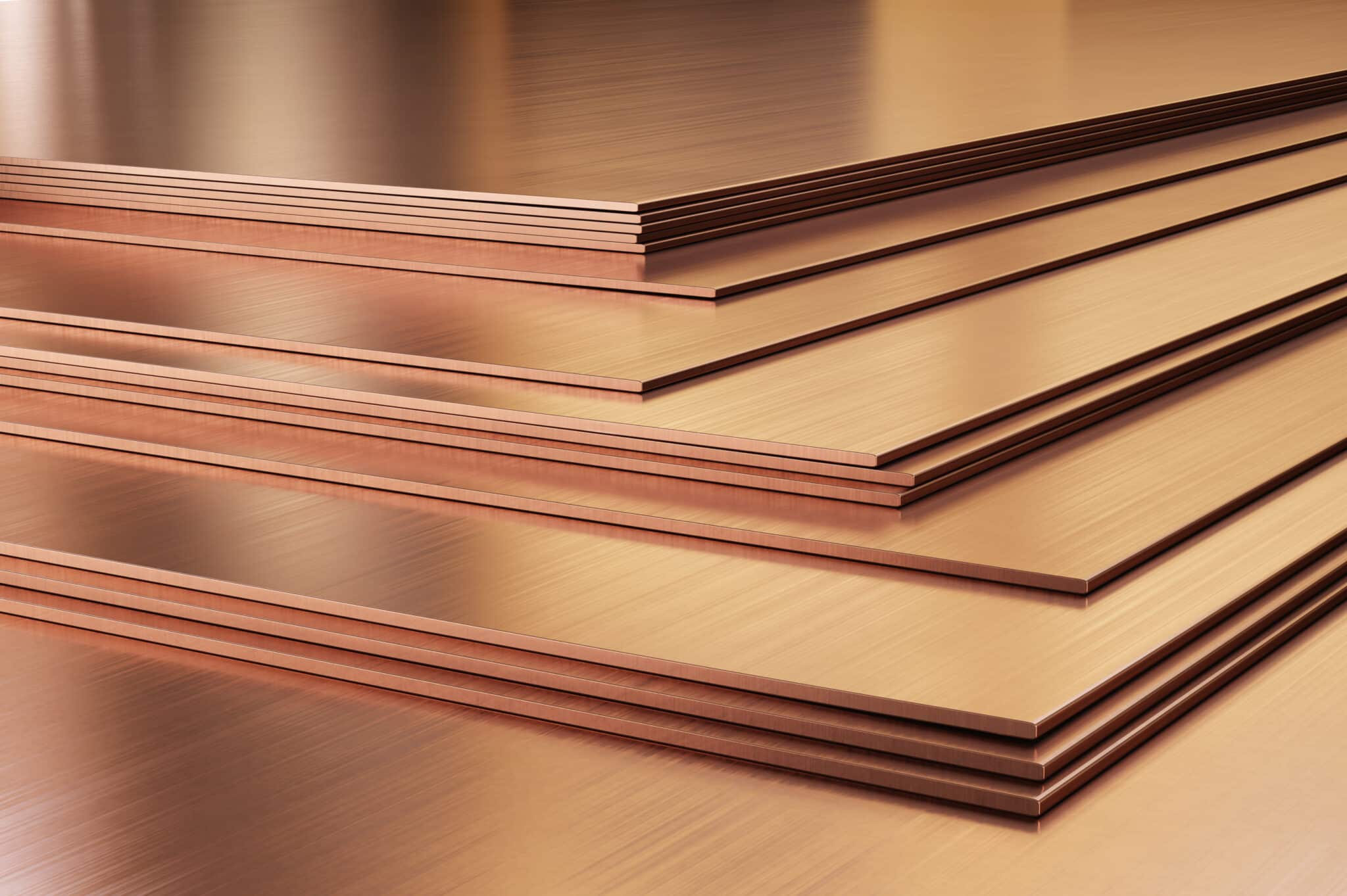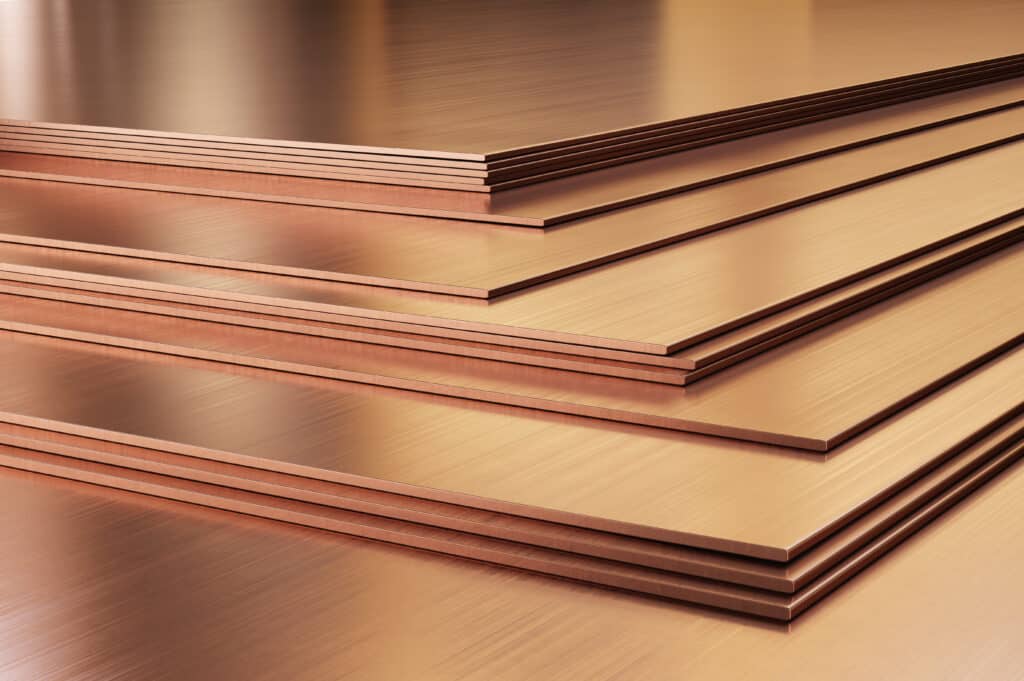 Common materials for samples and prototypes that we have in stock:
Spring steel strip: Spring steel strip or spring steel has a particularly high strength compared with other steels. The material is used in a wide range of applications, from small springs in clothespins to springs in the undercarriages of motor vehicles.
Niro: Stainless steel, NiRo or NiRoSta for short, refers to a group of corrosion- and acid-resistant steels.
Copper: Copper is a relatively soft and easily formable material that also occurs in nature. More about copper laser cutting of patterns and prototypes 
Copper alloys: Copper sheets exist in various alloys and differ in, among other things, their strength. Among the commonly used copper alloys we include CW008A, CW024A, CW004A
Titanium: The metal titanium impresses with its enormous resistance and low weight.
Brass: Brass (like bronze) is a copper alloy. Non-magnetic but very conductive, it is suitable for many applications and industries, for example for bent parts in prototyping.
Aluminum: Aluminum or aluminum sheet is one of the most common metals. It is relatively soft and ductile, which is why it is also used as a thin foil. The light metal aluminum also has good thermal and electrical properties.
Probably no other supplier offers you such a variety of technologies. As if from a Lego construction kit, we select the most economical type of production for your order. This gives you great flexibility in the production of your prototypes or small series. The combination of know-how and a mix of technologies enables us to produce your samples, prototypes and small series quickly and cost-effectively. This has quickly earned us the status of A-supplier with numerous clients. These include well-known companies such as ElringKlinger (automotive industry) and B.Braun (medical technology).
An example: We manufacture the first sheet metal prototypes of your component with the laser. As soon as you want to go into series production, on the other hand, punching or CNC milling is often suitable.
These added values await you at HAILTEC
Good reasons for HAILTEC: speed and expertise
We check feasibility and economic efficiency for you and implement your project from A to Z - imaginatively and reliably. Of course, we also take care of surface finishing such as rack electroplating for you.
A modern ERP system, lean and secure processes, ISO certifications and modern measurement technology guarantee you 100% quality.
Thanks to modern CAD/CAM software, short distances and consistent lean management, we quickly create your solutions, such as prototypes and samples of filigree stamped and bent parts.
With the help of robotic support and automation, your small batches and series are produced quickly and economically.
A portrait of technologies for prototype construction: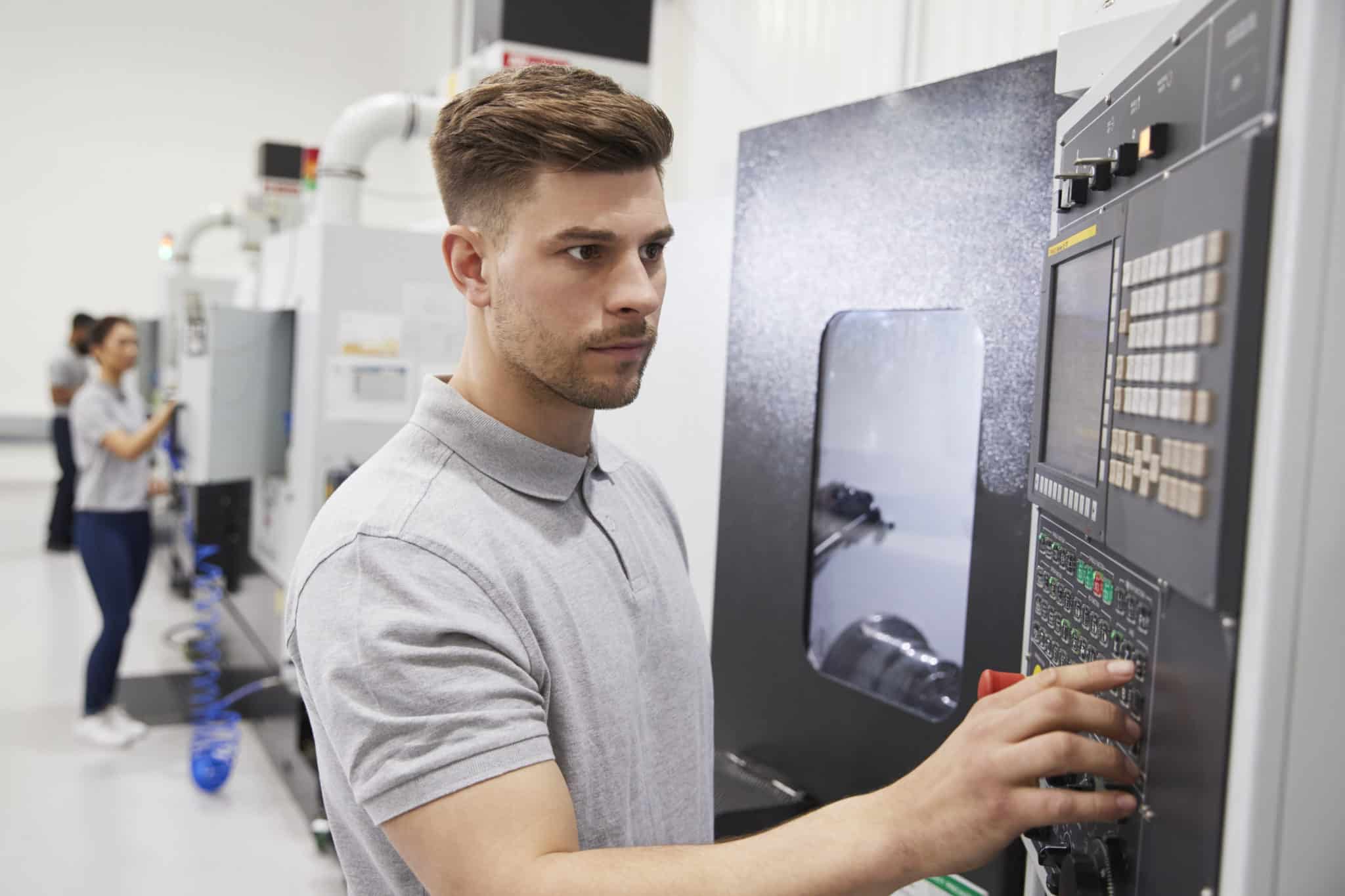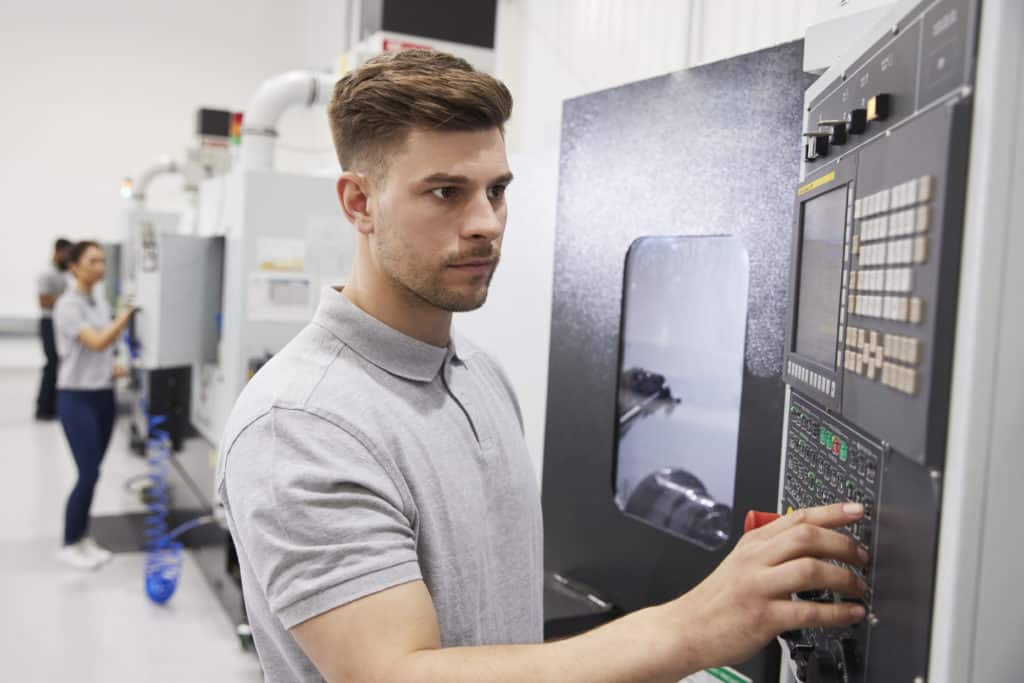 Precision laser cutting is a technology for cutting sheet metal and other materials. Cutting tool is a laser beam, and the precision of the cuts is usually very high. Precision laser cutting is particularly well suited for prototyping and small batch production because it is fast, precise, and does not require tools to be specially made or replaced.
Micro waterjet cutting is another cutting technology. Here, a fine water jet usually achieves very clean and precise cuts. Micro waterjet cutting is particularly well suited for temperature-sensitive patterns and prototypes because the waterjet does not heat the material. It is also suitable for patterns made of thin materials as well as for complex geometries.
The forming technique mechanically deforms the material. Forming technology is frequently used at HAILTEC to produce filigree sheet metal parts and small bent parts by punching, bending or pressing them.
Why are precision laser cutting, micro waterjet cutting and forming technology particularly well suited for prototyping?
Here we take a look at the common features of the three technologies that are particularly well suited to sheet metal prototyping and small batch production.
First of all, the technologies are usually very precise and allow parts to be produced with very accurate tolerances. This is especially important because accurate prototypes ensure that the final product will meet requirements.
Second, these technologies are usually flexible and suitable for prototyping in different shapes and sizes, which is important in the testing phase.
Third, the technologies are also suitable for small-batch production because they are usually fast and efficient. This is important because prototypes are usually only needed in small quantities.
In conclusion, the technologies
- precision laser cutting
- micro waterjet cutting
- metal forming
allow, on balance, cost-effective production of sheet metal prototypes and small series.
Discover all technologies at HAILTEC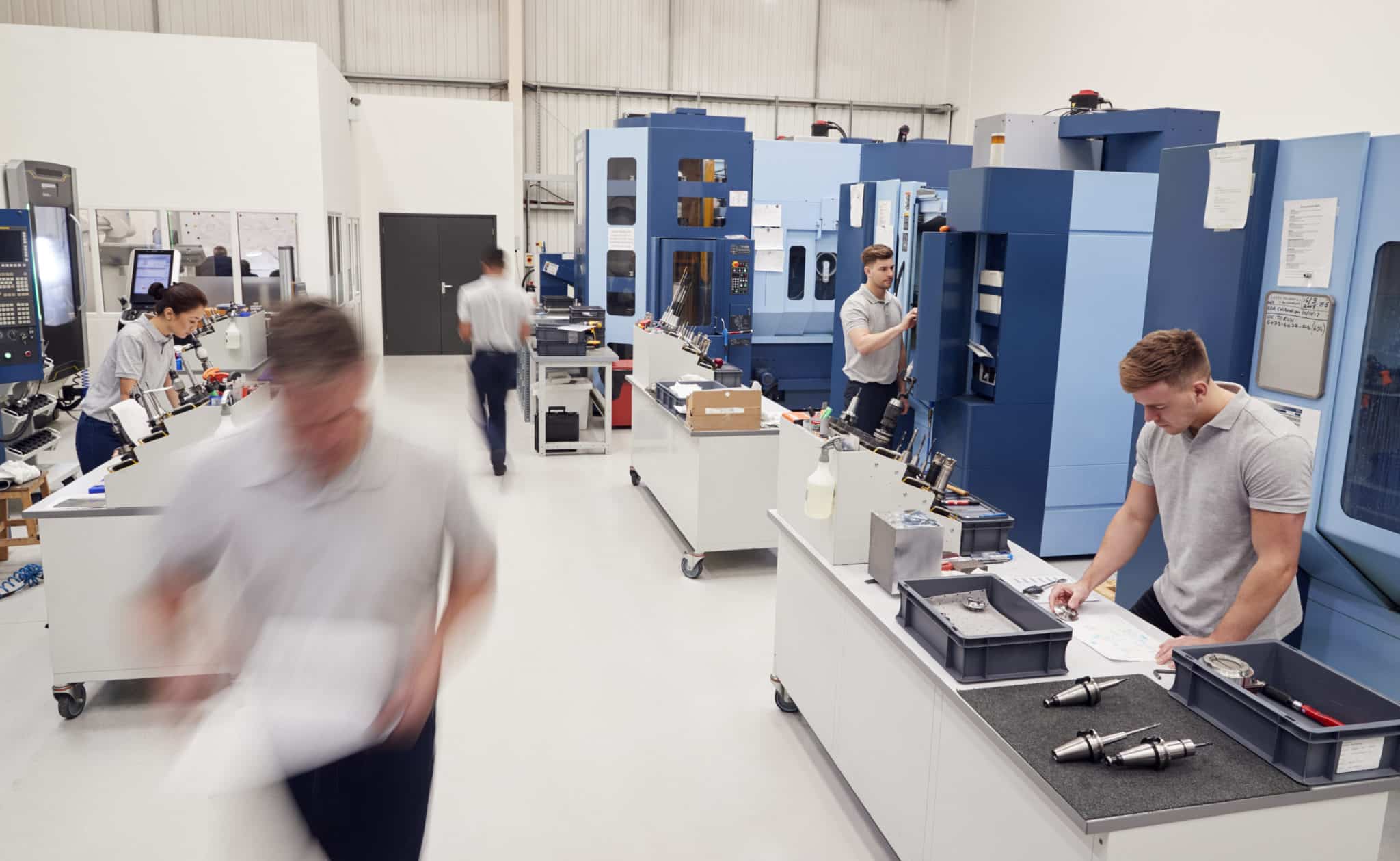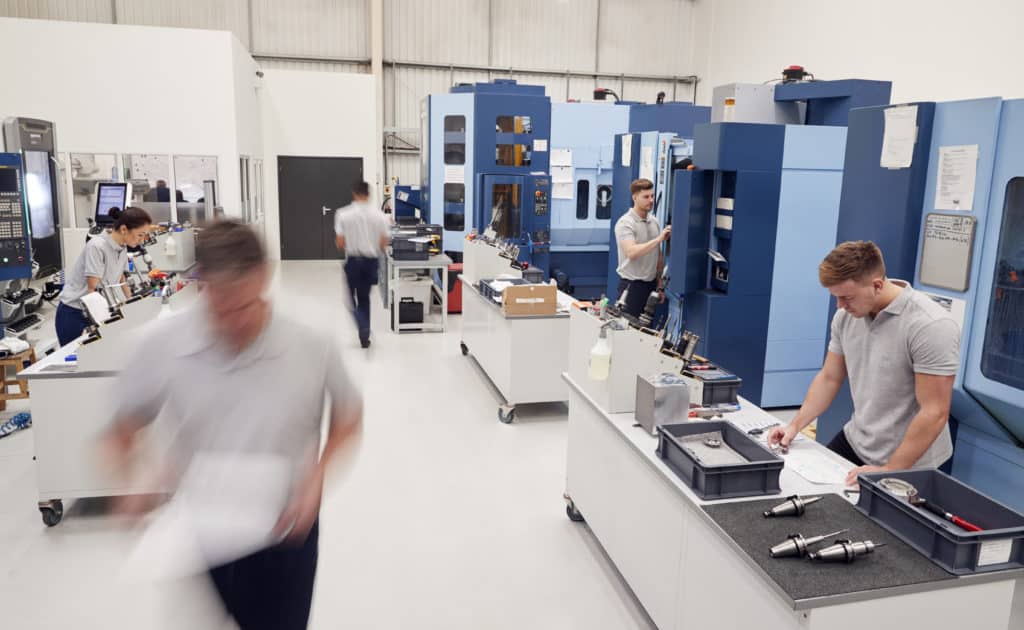 Industrial prototypes: What matters in development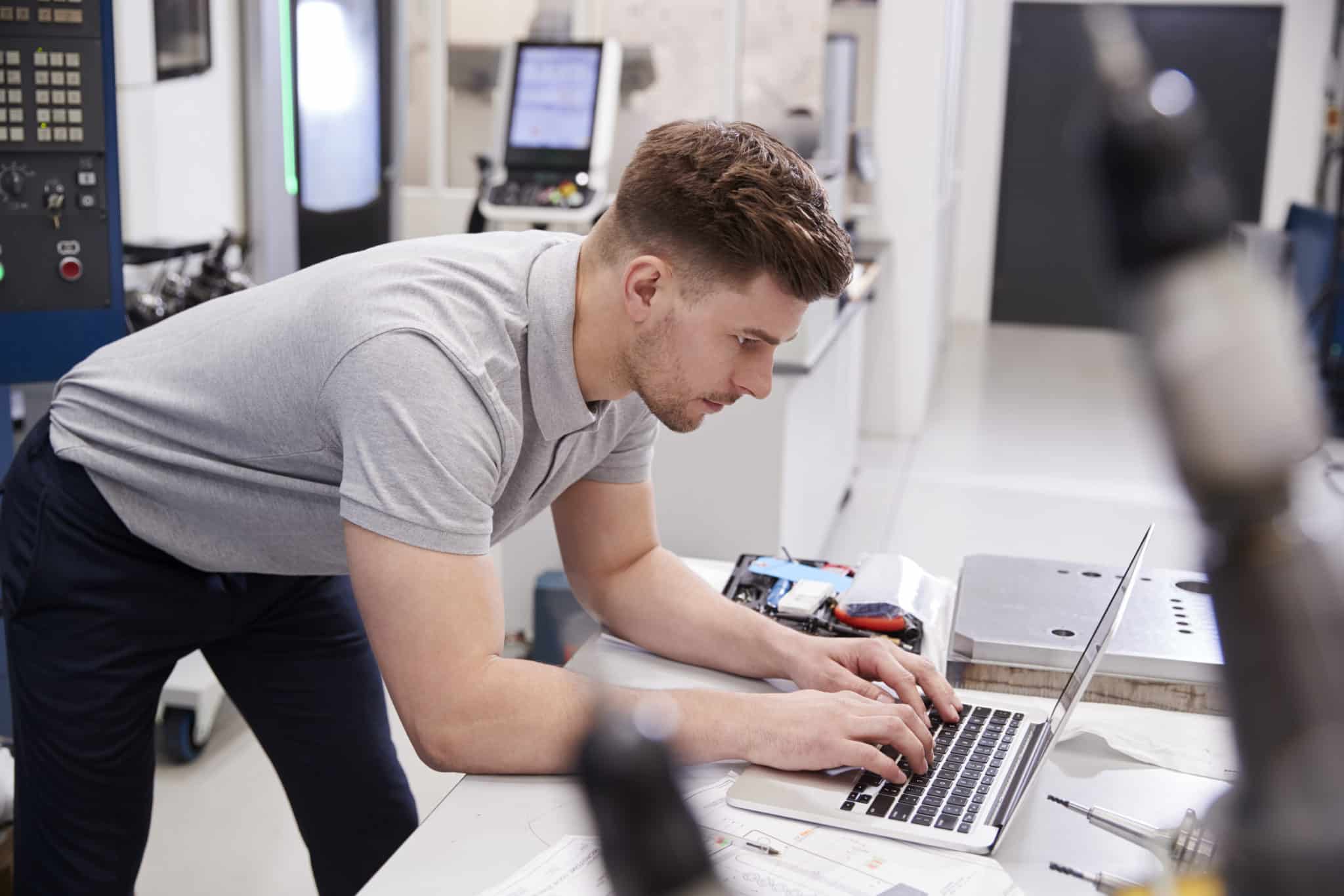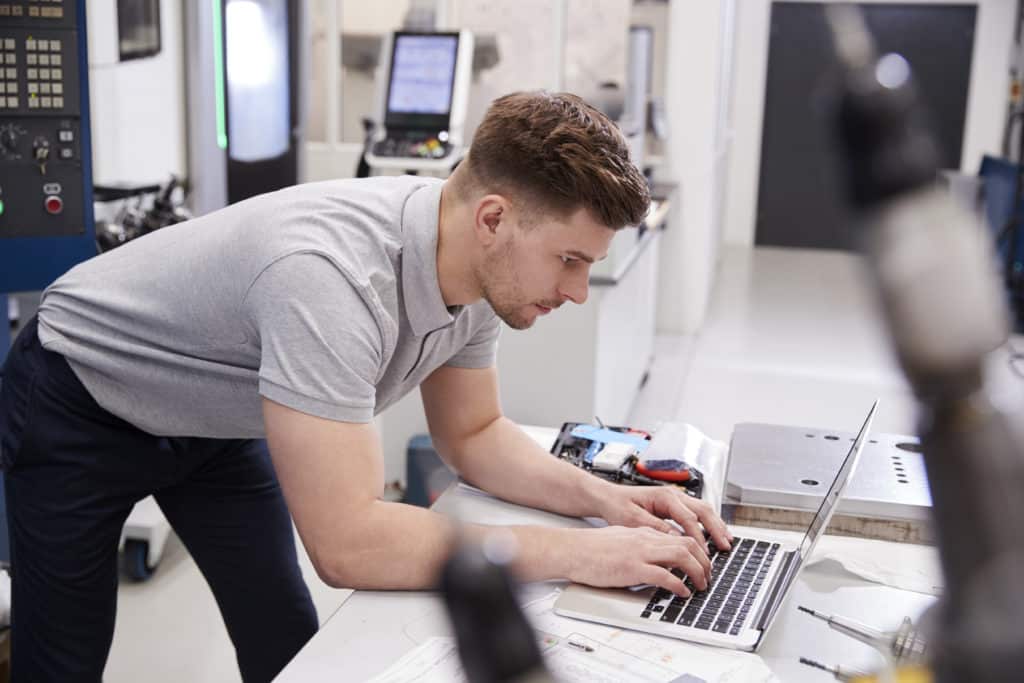 Prototypes are usually used to test the design and functionality of products or components before they are produced in small batches or directly on a larger scale. When designing and manufacturing your prototypes and small series, we work with one hundred percent care. This is the only way to ensure that they fulfill the desired properties and functions. In practice, we check the quality and dimensional accuracy of your prototypes during production-accompanying measurements and in our in-house measurement laboratory. There are various techniques used in the production of prototypes - such as small bent parts - from sheet metal, including punching, bending and laser cutting or welding. In the case of filigree, small-format components, the technology of laser fine cutting also plays a major role. All these techniques make it possible to produce sheet metal parts in a wide range of shapes and sizes - in other words, ideal for industrial production. The choice of technology depends on the requirements of the prototype and the material properties. For example, laser technology is particularly well suited for prototyping with very precise tolerances, while stamping is better suited for producing large quantities of stamped-bent parts. Large and small bent parts are usually created on die bending machines by means of free bending, embossing bending or folding. The principle is the same: a punch presses a workpiece into the die of the die. Alternatively, bent parts are created by swivel bending.
Prototyping (or sample prototyping) and prototype production are frequently used terms in many sectors and industries. But what exactly is a prototype? The word developed from the ancient Greek "prōtótypon" (we don't speak ancient Greek, but a little smart-assing is fun now and then 😉).
In the technical environment, a functional, often still simplified model is called a prototype. Depending on the purpose, a prototype can be the forerunner of a series or small series, as is often the case with sheet metal components. In some cases, however, prototypes are also intended as one-offs. Since the term prototype is relatively generic, a more precise distinction is made from case to case between:
Technical prototypes
Design prototypes
Functional prototypes / Functional prototypes
Geometric prototypes
Definition of small series:
Everyone seems to understand something different by the term small series. We therefore explain the HAILTEC definition of a small series here for potential clients. It covers 2 to 500,000 parts.
For many customers, just under 500,000 parts is already a large series, while other industries that offer consistent mass products can only smile wearily at that. Therefore, a definition is necessary. A small series is a specific form of production that is somewhere between sample production and series production. Accordingly, small batches are product groups with a limited number of items. Trends such as the individualization of products lead to small batch sizes and thus to small series, and this also applies to sheet metal production.
Prototypes small series: Your manufacturer for bent sheet metal parts
Cooperation with HAILTEC is always based on your wishes - as the following application exampleshows:
The first prototypes are laser-cut and bent with the simplest auxiliary tools
We implement change requests quickly and without large tool costs
The secondary sample contains adjustments to the cutting and bends
The geometry fits - now a first series is running with a few 100 pcs./year
The product is well received and after two years the quantity increases to 5,000 pcs/year.
After consultation with the customer, we switch to a progressive die, which HAILTEC designs and manufactures.
Production of the parts via the series tool, approx. 10,000 pcs./year - at a significantly more economical unit price
Sheet metal prototypes small series: Industries
Whether hydrogen, battery cells, e-mobility or automotive: as a development partner in sheet metal, we support clients with a unique technology mix, extensive know-how and a well-connected team. Among others, for applications in the following industries:
When do you test HAILTEC's precise series production?
Frequently asked questions about prototypes & series of stamped bent parts
How does HAILTEC ensure reproducible sheet metal prototypes and small series?
Our processes are consistently lean and geared towards a zero-defect philosophy. This includes, among other things:
ERP system with warehouse management
Traceability & Reproducibility
Material test certificates
Trained staff
Fixed work plans and recipes
Documentation for each machine and application
Economical manufacturing thanks to robot automation
Does HAILTEC provide minimum coverage for series?
If required, we will stipulate a minimum hedge with you in writing, e.g. that we keep at least 5000 pieces of your series part in stock and that you can call it up within X days.
How does the cooperation with HAILTEC work?
What makes cooperation so uncomplicated is that one contact person at HAILTEC takes care of all your needs. This simplifies your development process, saves you time and spares your nerves.
We are happy to take over the complete project management for you - from design to construction, material procurement and toolmaking.
Whether there are still short-term changes to be implemented during the trial phase or technical challenges await: we will find a good solution for you quickly and reliably.
We take over the manufacturability analysis on your behalf. In doing so, we contribute our know-how in forming and laser technology to your development.
Technically and in terms of scheduling, we work in close coordination with your team.
Are there any tooling costs for samples?
Good to know: At HAILTEC you often get prototypes and small series without tooling costs and with short delivery times. That's why customers from Baden-Württemberg's stamping region in the greater Pforzheim area and from the entire DACH region rely on HAILTEC's prototyping service.
From pattern to series - this is how it works
Take advantage of synergy effects and save time, money and effort: We accompany you from the sample to the series. We cut small quantities quickly and cost-effectively with the laser; if your quantities increase, a change to punching technology is an option.
Your advantages:
A reliable partner for prototypes and series
Consistent quality and precision
Economic prices
Is your prototype going into series production? We are also committed to your series production.
Tangible arguments for series from HAILTEC:
1. everything under one roof
Development, design, toolmaking and production all take place under one roof. This saves interfaces and effort for you. If desired, we can also take care of the surface finish of your components.
2. comprehensive technology park
We use the right technology for every batch size. This manufacturing breadth and
depth makes you flexible and saves costs.
3. traceable with test certificate
No matter how small or large your series, batch traceability is included with us. A modern ERP system ensures this.
4. zero-defect philosophy
You get the high quality standard in writing - for example, in material test certificates and test reports from our measurement laboratory. It goes without saying that we adhere precisely to delivery deadlines.
Why is HAILTEC your reliable partner for prototypes and small series?
HAILTEC is a reliable partner for prototypes and small series because we have decades of experience in the manufacture of precision components. Our engineers and technicians are knowledgeable and can help you develop your products. We have a modern manufacturing facility and process your orders quickly and reliably.
What is important in prototype manufacturing?
Prototyping is an important process in product development. Prototypes can help test the functionality, ergonomics and/or appearance of a product. In many cases, it is important that prototypes are as close as possible to the final version of the product. Therefore, it is important that prototyping is carefully planned and executed.
What is important in the production of small batches?
The production of small batches is a complex process that must take into account many different aspects. First of all, it is important to make an accurate planning to ensure that all the necessary steps are taken into account. In addition, it is important to work carefully and avoid mistakes, as any error made can affect the quality of the final products. 
Member of networks and associations
HAILTEC - Your certified partner
Benefit from the latest laser technology without having to invest yourself.