Chipbreakers & Topologies
Your chipbreakers manufactured with ultra-short laser pulses
Spanbrecher: This is why outsourcing pays off
Save time, money and benefit from the latest technology: With chipbreakers from HAILTEC. We manufacture chipbreakers with surface qualities of up to Ra 0.1 µm without heat-affected zones (HAZ) for you on a contract basis:
With ultrashort pulse laser processing, chipbreakers can be inserted in 3D quickly and with µm precision, which pays off in prototyping and series production. On state-of-the-art laser systems with optical component recognition and tactile measuring probes, we precisely insert your chipbreaker geometry - for micro-precise chipbreakers with maximum surface quality.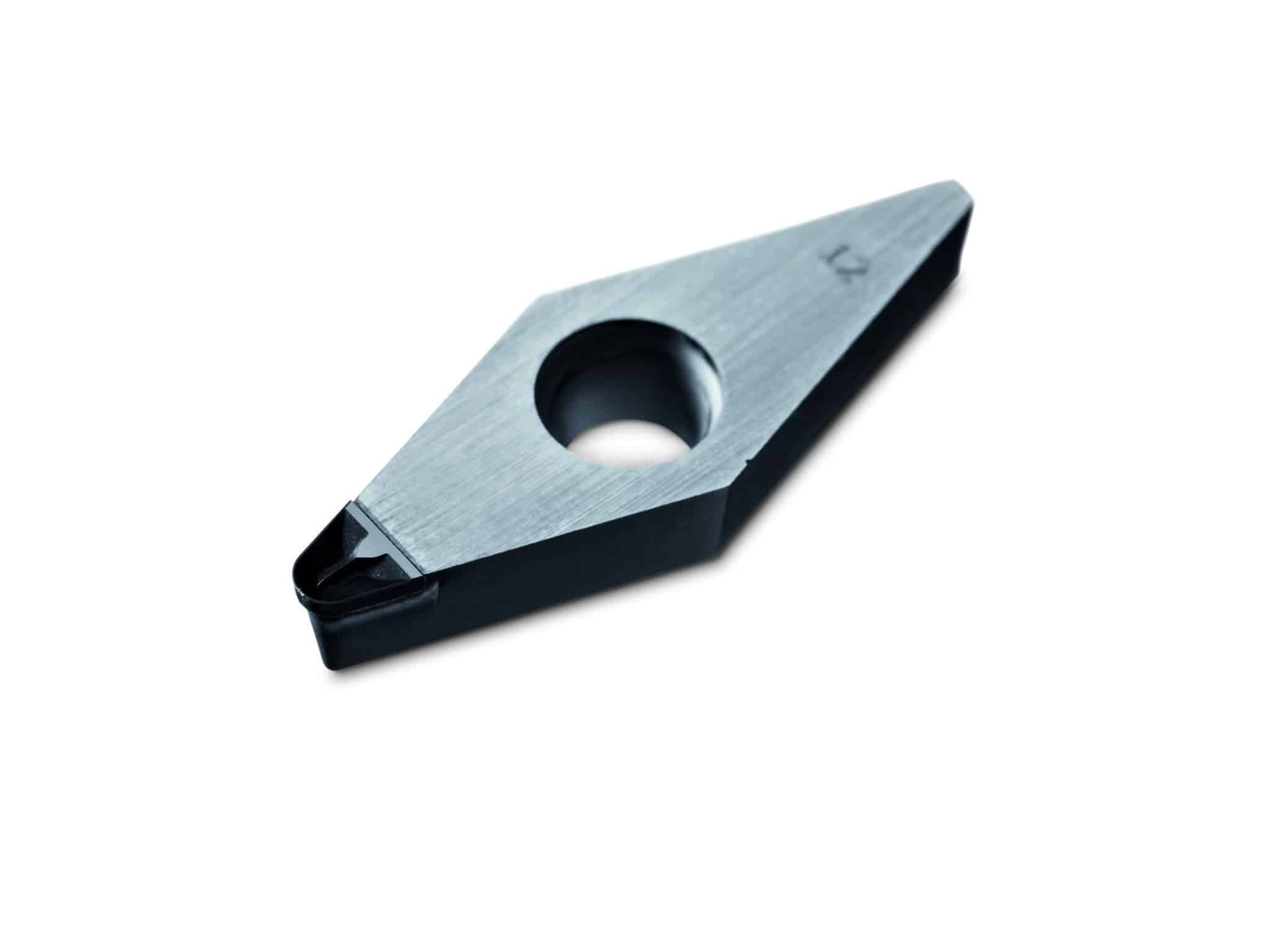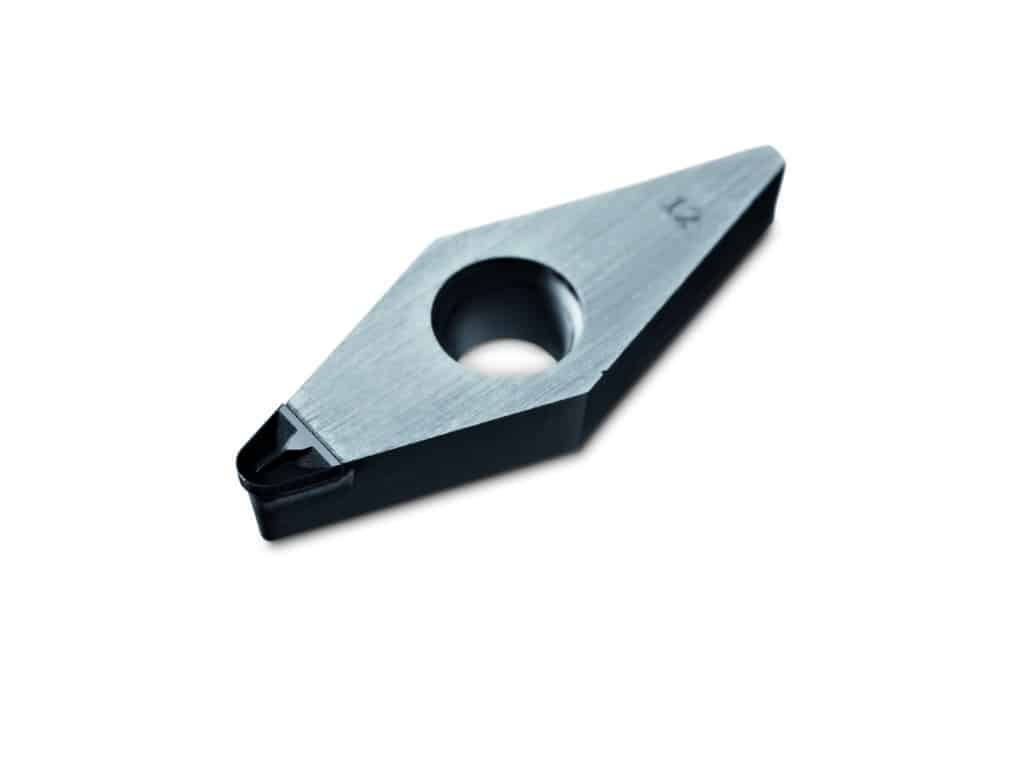 Longer tool life, optimum chip control: When do you rely on HAILTEC for chipbreakers?
Many well-known customers from industry
already rely on our expertise
Chip breaker without HAILTEC
Chip breaker from HAILTEC
The solution from HAILTEC
With us you will always find the right solution
Chip breaker conventionally manufactured
Your added value with HAILTEC
Plus points for your chipbreakers and chip grooves
Why choose HAILTEC as your supplier
Chipbreaker for your economical tool production
Long chips are often a nuisance, they make removal difficult and can hinder the machining process. With the help of precisely adapted chipbreakers, you can avoid these difficulties and increase the efficiency of your tool production. Technologically, we have been supporting cutting tool manufacturers for many years in the development and precision manufacture of micrometer-precise molds and topologies. As a subcontractor, we take over the complete machining for you, including clearance angles and chip grooves. Thanks to flexible automation, we can also manufacture series for you in a highly productive manner.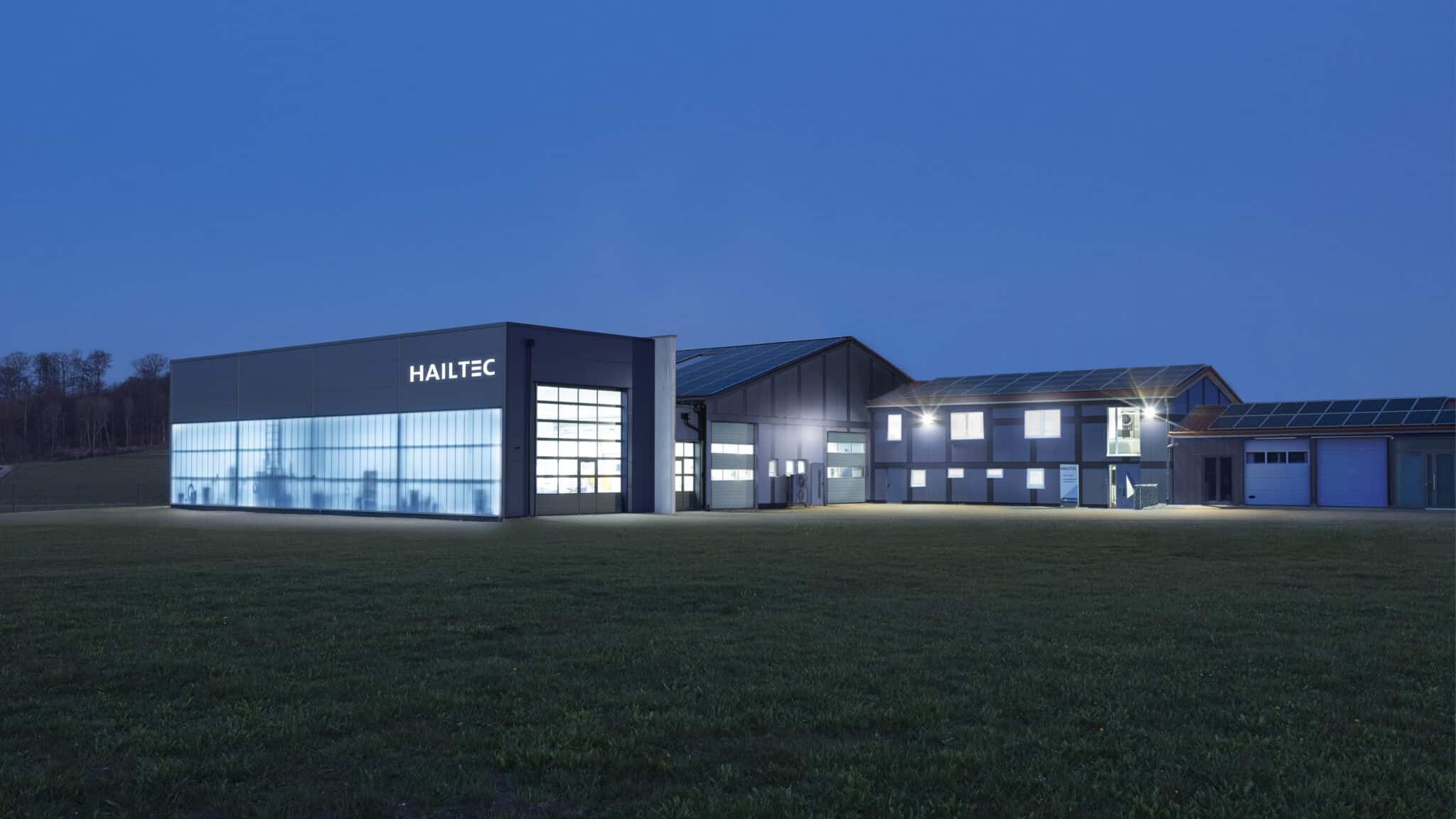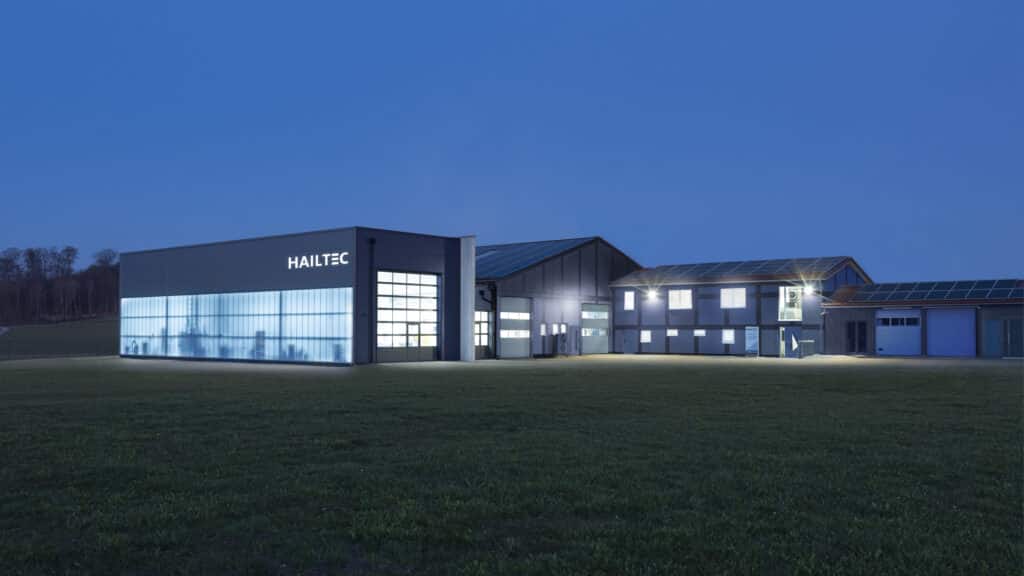 Talk to us about the ideal geometry of your chipbreakers
Comparison with conventional methods
Ultra-short laser pulses for high-hardness cutting materials
When machining diamond cutting materials, conventional mechanical processes (grinding, eroding) and even classic laser machining reach their limits. The causes include high process forces and thermal reactions. With ultrashort pulse laser technology, on the other hand, we can machine a wide range of materials for you: from soft materials to hard metals and tool steels to high-hardness materials such as monocrystalline diamond (MKD) or polycrystalline diamond (PCD).
The precise machining process has a beneficial effect on your chipbreakers.
Longer tool life, optimum chip control: When do you rely on HAILTEC for chipbreakers?
Your chipbreaker manufactured to nanometer precision
Measurement: during production and automated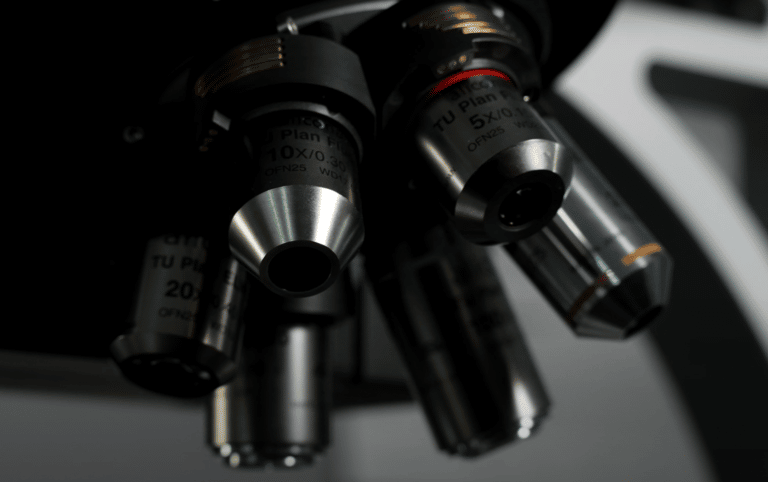 Using ultra-short pulse laser technology, we create active chipbreakers and chip grooves for you directly from the 3D model. Measurements during production with Alicona µCMM ensure exact dimensional accuracy and reproducible results. Within the scope of quality assurance, we measure your parts in our laboratory with nanoscale measurement technology from Alicona and provide you with a measurement report upon request.
Product examples Chipbreaker / Chipbreaker
We manufacture the smallest chip grooves for your micro tools with expertise and femtocurrent laser beams of the ultrashort pulse laser. Some examples: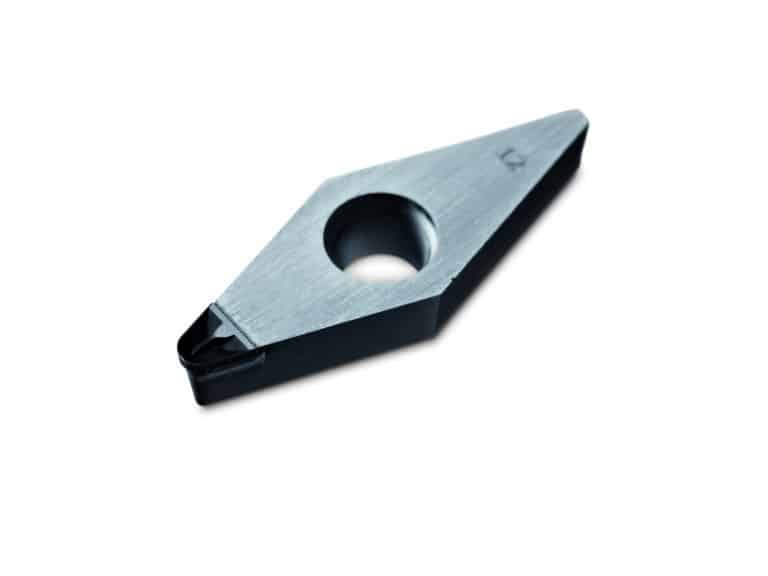 Carbide insert with PCD (polycrystalline diamond) insert
no HAZ (Heat Affected Zone)
Position tolerance blank/laser contour +/- 0.005 mm thanks to high-resolution CCD camera and tactile probe for blank alignment
Surface roughness Ra 0.102 µm
Microgeometry manufactured with UKP laser:
Chip breaker 3D shape from PCD
µm-precise positioning of the chipbreaker geometry
Long service life due to gentle machining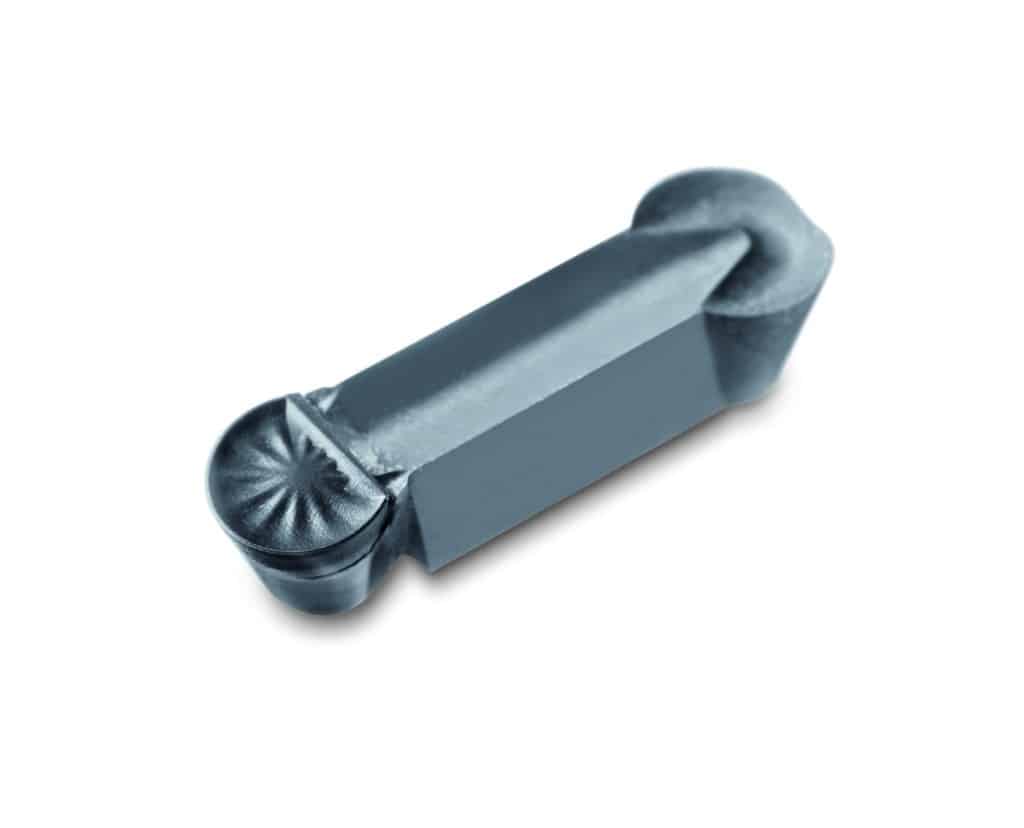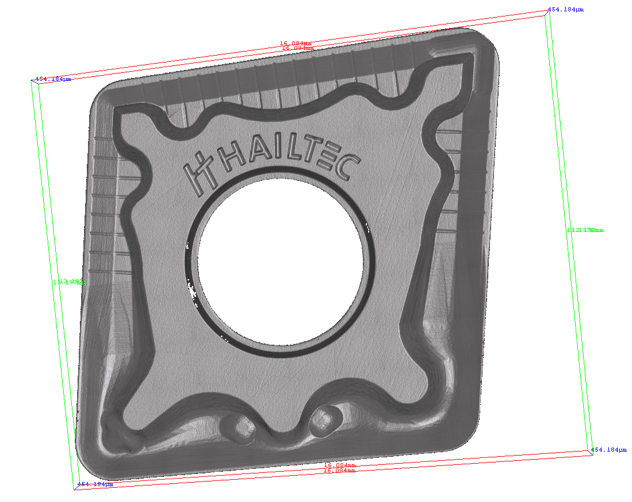 Pressing punch / insert made of carbide
Topology in carbide
µm- accurate insertion of the topology
No Heat Affected Zone
accurate to size with measurement protocol
How to score with ultra-short pulse laser technology from HAILTEC
Plus points for your embossing and die cutting technology
Thanks to "cold" laser processing, we manufacture your embossing dies particularly quickly and precisely: On precision machines from DMG MORI and TRUMPF with Tolerances of +/- 0.005 mm.
Molds directly from 3D model
Your molds, dies, bending punches or cavities are created with the UKP laser directly from the 3D model - in just one clamping and without any acting machining forces.
The UKP laser works reproducibly with repeatable process parameters, so that one stamp is exactly like another. Even complex 3D shapes can be realized Laser in finished part quality.
Tool breakage? Immediate service!
Stamp breakage and your machine is at a standstill? In emergencies we manufacture replacements as an express service - depending on the urgency as a Express or immediate service.
Your job store for UKP laser chipbreakers
We offer you high technology "on demand" on the latest equipment. Use us as a contract manufacturer and innovation partner for prototypes, samples and series production.
Frequently asked questions about chip breakers
A chipbreaker is also referred to as a chip breaker, chip guide step, chip guide plate or chip splitter. It is a recess or topology made on (indexable) inserts behind the cutting edge of the tool. Active chipbreakers are used for the best possible chip control, i.e. they influence the shape and serve to remove the chip. HAILTEC undertakes the insertion of chipbreakers into indexable inserts for customers.
How does the UKP laser score in chipbreaker production?
Mechanical processes such as eroding and grinding as well as classic laser technology are accompanied by high process forces and heat influence into the material. The ultrashort pulse laser with femtaser beams avoids temperature influences and produces the best surface qualities, which immensely extends the service life of your tools.
Member of networks and associations
HAILTEC - Your certified partner
Longer tool life, optimum chip control: When do you rely on Chipbreaker from HAILTEC?